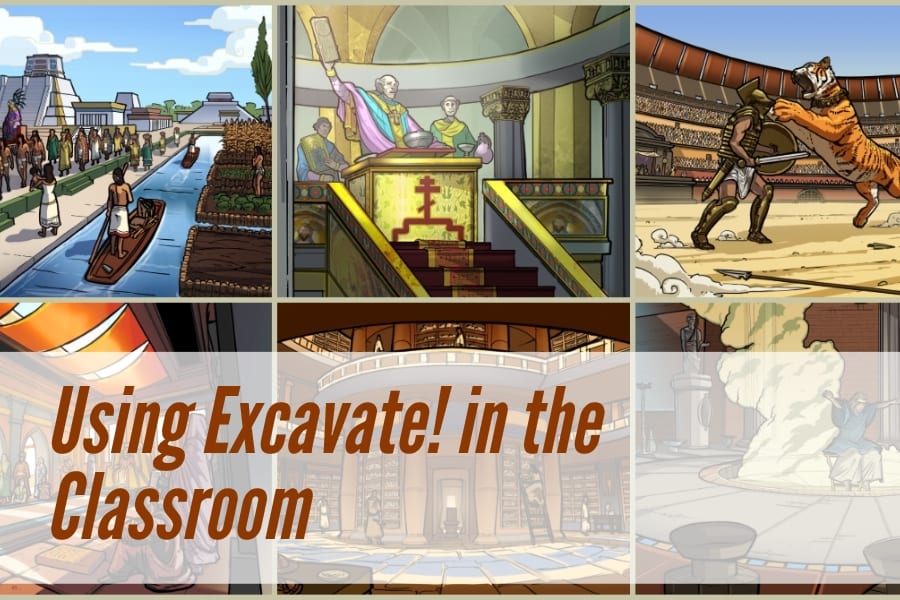 As the new school year begins, think about adding something new to the curriculum. Game-based learning can be intimidating if you've never used it before, but it can also be extremely effective. Our biggest game-based learning product, the Excavate! games, offer detailed of archaeological explorations into several different ancient cultures. 
If you're interested in our Excavate! series, but you aren't sure how to go about incorporating them into your classroom, we understand! Read on for a summary of how the games work, how to teach them, and why you should use them.
Six Excavate! Games, Six Civilizations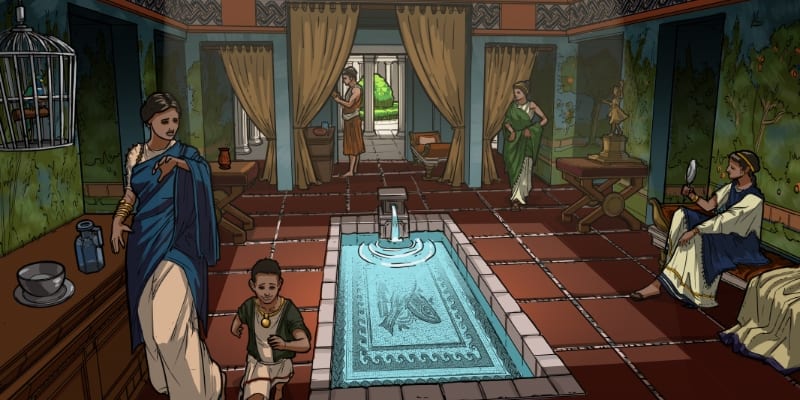 Excavate! comes in six civilizations, all covered within world history curriculum, meaning that the series can be used throughout the year. Each game focuses in on 3-4 important spots for students to engage in virtual archaeology. Each of these locations reveals something new about the culture and practices of that civilization.
After choosing a location to start, students use a variety of archaeologist's tools to uncover the artifacts from beneath the ground. They must be careful not to break artifacts by using the wrong tool; otherwise, they will need to start the dig again. When a stratum (or layer) is completely excavated, students examine their discovered artifacts. Through a series of questions, they determine what each artifact must have been used for and what the artifacts say about that society. With this done, students submit a fill-in-the-blanks report, summarizing their findings.
The process repeats for each stratum, uncovering artifacts deeper in the ground. When a location is finished, the students make a final report on the location as a whole and what they learned. From there, they move on to the next location.
Not only do these games allow students to have fun pretending to be archaeologists, they also reinforce learning through multiple methods. This ensures students understand the key points from each location. By the end of the game, students have gained a basic understanding of a culture as a whole. 
All six civilizations- Rome, Egypt, Greece, the Byzantine Empire, MesoAmerica, and Mesopotamia– can be bought separately or together in a bundle. Excavate! MesoAmerica can also be played in Spanish.
Complete Lesson Plans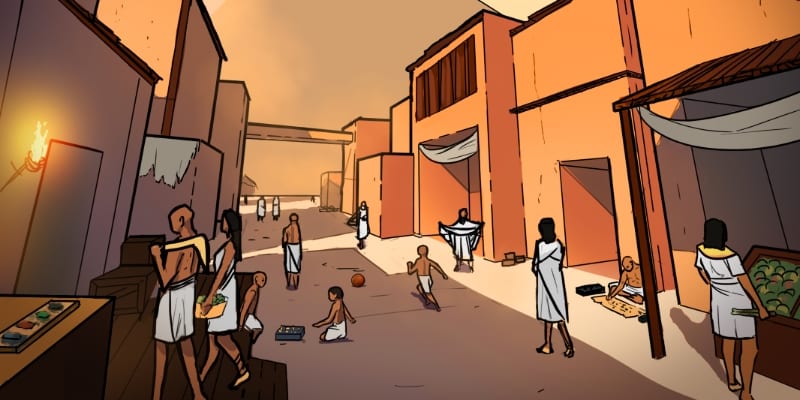 Each Excavate! game comes with complementary guides and lesson plans to use in conjunction with the game. Game-based learning offers the greatest benefit when paired with a knowledgeable and capable teacher and more traditional lessons. 
The basic Excavate! guide walks you through how the game works while the game specific guide provides answers and explanations for the questions asked in the game. This makes sure that teachers are prepared to answer any question that students may have while they play through the game. Along with the guide, we also offer two accompanying resources.
The Inquiry Analysis and Artifact Based questions offer supplementary learning to the digital games. The products work with or without the digital game. Incorporate them, before, duing or after playing the game based on recommendations in the Teacher Guide and what works for you. With these lesson plans, you won't have to come up with your own. At most, you'll simply be adjusting what already exists.
Links to all of these can be found on each game's download page.
For Rome and Egypt, the Excavate! Card Game is also available to help test student knowledge retention. Students find connections between people, places, and artifacts of the ancient civilization, using what they learned during playing the Excavate! digital game. 
Not Just for Social Studies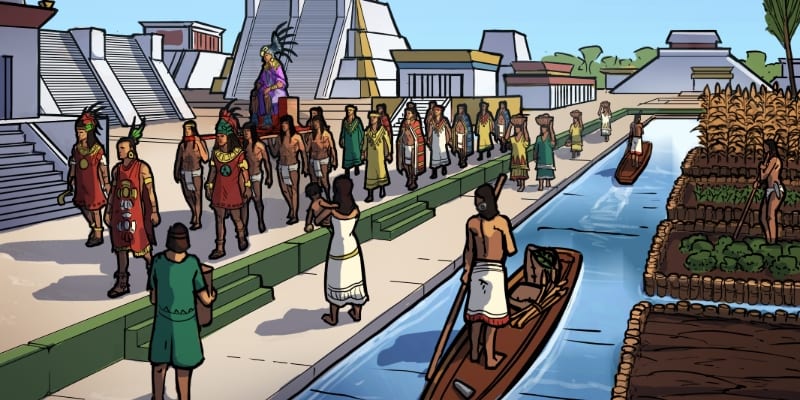 While the obvious place for the Excavate! games would be in a social studies classroom, that's not the only place that they've been used in schools. Teachers from gifted and special ed classrooms have also used our games and given us positive feedback.
Susan Honsinger (a teacher from Florida) used Excavate! in her gifted classroom to pair with their explorations of ancient cultures. The students engaged with the lessons and dived deep into exploring the artifacts.
"I see that the Excavate! games are embedded in student memory, and the facts and images they found there are being referred to in subsequent classes." 
Samantha McClusky (a special education teacher from Arkansas) used the Excavate! games with her class as well. She found that the interactive learning experience helped her students get engaged in the class and work together as a group.
"Learning through the game based format really connects learners of the 21st century to education, and helps them discover things that they may not have been interested in…"
Even if your curriculum doesn't directly relate to learning about ancient cultures, Excavate! helps teach critical thinking and analysis skills that are useful in any class.
Back to School Special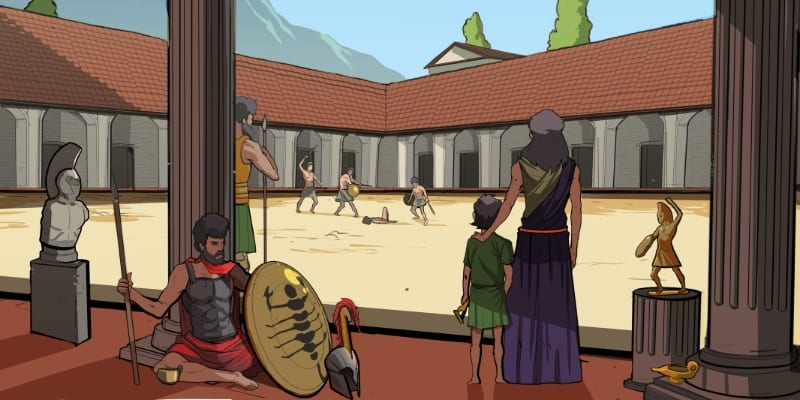 If you're considering using Excavate! in your classroom, there's no better time to grab yourself a copy. Use the discount code BACKTOSCHOOL18 on our online store to receive 30% off any and all Excavate! products. If you're looking to buy in bulk for a whole set of classes or a whole school, feel free to contact us at info@dig-itgames.com so we can help set up bundle pricing that works for you.
The Excavate! games also are available to purchase on Apple, Android, and Amazon products in addition to working on the computer. Check out the official page for all options, and contact us for any information you need.
You Might Also Be Interested In: