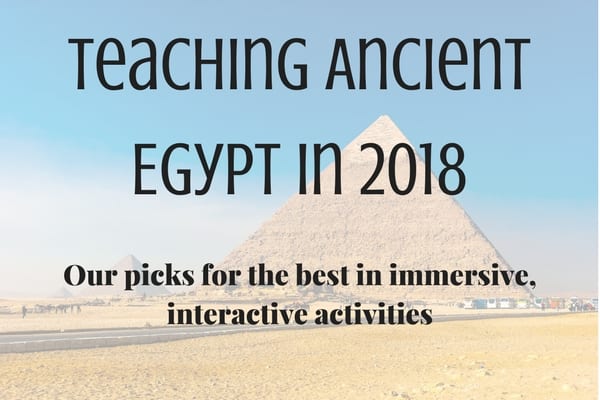 Teaching about ancient Egypt has never been easier – a quick Google search for Ancient Egypt lesson plans yields millions of results. A teacher can also look at TeachersPayTeachers and find over 3,200 resources to buy and use. It's easy to understand why – ancient Egypt is a fascinating topic that is taught in every World History curriculum. What person (both student and adult) doesn't like to learn about mummification and pulling brains through the nose? Therefore, while ANOTHER list of Egypt resources might not be necessary, let's talk about how to use the amazing technology we have to bring this ancient civilization to life.
One of the leaders in educational VR lesson plans is Nearpod. They have their own VR headsets included with a purchase of class sets of their produce. The virtual field trips they offer include the Washington Monument, Great Wall of China, the Taj Mahal and the Great Pyramids of Giza. In the Egyptian lesson, students explore the Tomb of Ramesses VI and learn about hieroglyphics.
Another great option is the British Museum as they hold the largest collection of Egyptian artifacts outside of Egypt. The museum has done a great job of putting their entire collection online where you can search the artifacts, and they recently made their entire Egyptian Exhibit a 360 experience! Students are able to walk through the exhibit and explore the artifacts. Check out vr.britishmuseum.org for more information.
Describing Egypt is a wonderful website that is being developed to tell the story of Egypt's long and interesting past. Right now, they have seven different tours focusing on the tombs of the 30 Dynasties era – making it possible to walk through the tombs and temples of some of the most important sites in ancient Egypt.
Discovering Egypt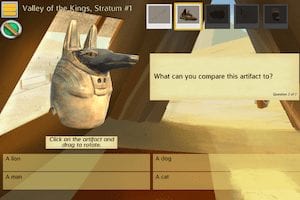 is a website by Mark Millmore who is an artist with an intense interest in Egyptology. He has developed incredible 3D renderings of the temples of Egypt. They are also available as an iPad app. He even has an Egyptian hieroglyphic typewriter that students will love to play around with.
If you are looking for an interactive experience where your student becomes the archaeologist, look no further than our Excavate! Egypt. Students have the option to travel to four important locations along the Nile.
In Alexandria players will learn about the importance of education and trade in the Great Library.
In Karnak players explore the great Temple of Karnak and understand the power of the Pharaoh.
In Giza players gain an understanding of the people who built the Pyramids by exploring the worker's village.
In Valley of the Kings players discover tools and items used in mummification and the tombs of the Pharaohs.
In each site, players use virtual archaeology tools to dig for artifacts. Once uncovered,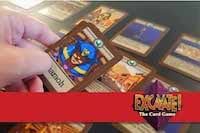 players move to the analysis tent where they answer multiple choice questions that force them to look closely at the artifact. Finally, players are asked to gather their new information together in a field report to summarize what they've found.
In addition to the video game, we have created the Excavate! Card Game. Players must use their knowledge of the people, artifacts, and locations of Egypt to make connections. It's a fun way to let students use their creativity and show what they really know. Check it out here!
We hope this list provided some fresh inspiration for your unit on Ancient Egypt. We'd love to hear about any other cool tools your use!