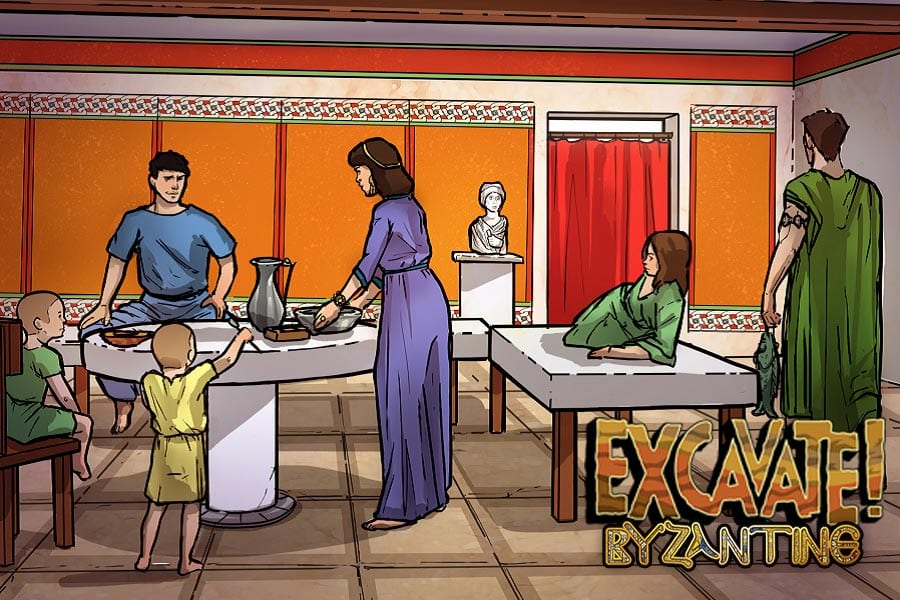 A Byzantine Empire Game for the Social Studies Classroom
Our latest expansion to our long-running Excavate! social studies and archaeology game series arrives today! Play Excavate! Byzantine on the web, Android devices, or iOS devices for $3.99. If you want more than one civilization, contact us to request bundle pricing.
Byzantine brings out total number of games up to six. Previously, the Excavate! series included Rome, Egypt, Mesopotamia, MesoAmerica, and Greece. Like its predecessors, Excavate! Byzantine includes C3-aligned gameplay and companion teacher resources. For specifics, you can find out more on the main page for the game. 
Analyze Artifacts and Discover the Byzantine Empire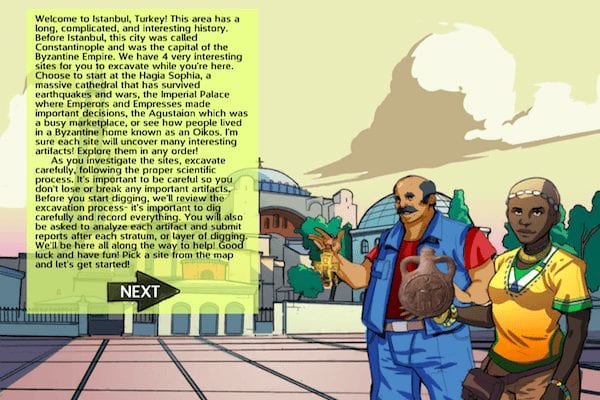 Dig-It! Games CEO Suzi Wilczynski, a former middle school teacher, designs the Excavate! games. Through engaging gameplay and challenging analysis, the series aims to take students on entertaining and educational archaeological adventures through time and around the world. By using archaeologists' tools, players uncover real artifacts from ancient cultures.
First, the game gets players immediately in the dirt, evaluating the proper tool to use while learning about the scientific process of excavation. Through this, players learn concepts such as stratigraphy, context and the importance of proper recording. Next, analysis takes center stage as players learn about the significance of the artifacts they collect and gain a deeper understanding of ancient people through what they left behind. Each civilization includes 3D artifacts and detailed illustrations of ancient life to immerse the user in each unique culture.
"We are pleased to be adding this new world history civilizations to the popular series after recently updating our previous content to align to C3 standards to make a more effective teaching tool" says Wilczynski. "Through its expansive content and flexible applications, Excavate!™ provides a high-quality resource for educators across their full World History Curriculum."
Explore and Experience Byzantine Life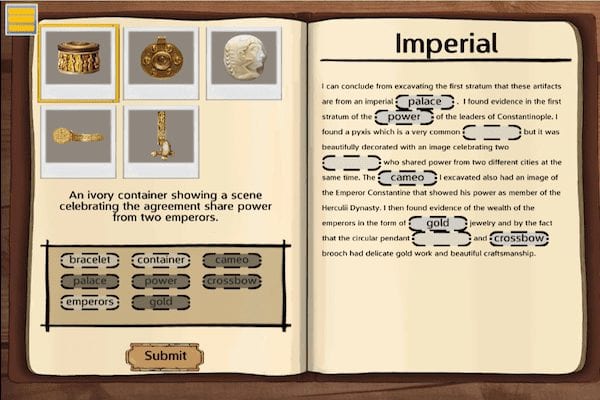 Excavate! Byzantine takes students to the Hagia Sophia, the Imperial Palace, an oikos (or house), and a market to discover how the people of this civilization lived. While they analyze artifacts, students learn about the role of religion, family, military, and trade in the empire. In this way, students not only learn about life in the Byzantine Empire but also stretch their critical thinking skills.
Teachers, we also provide several helpful resources for creating lesson plans around Excavate! Byzantine. Look through the Teachers Guide, focus on Inquiry Analysis, and quiz your students with these Artifact Based Questions. Because we want to make the use of these games as easy as possible, we have similar resources for each of the games in the Excavate! series.
If you want more information, read the full press release here.
You Might Also Be Interested In: