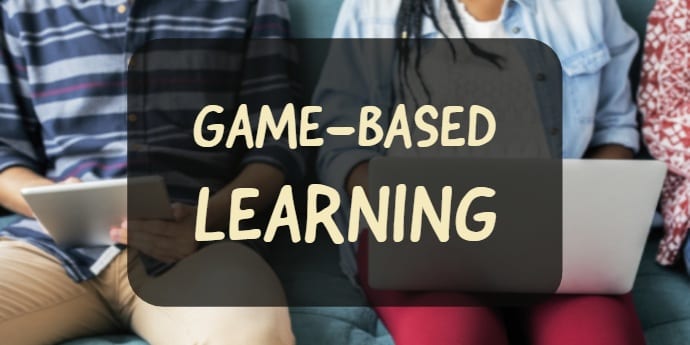 WHAT IS GAME-BASED LEARNING?
Game-based learning is, simply put, the use of games for learning. The interactive and competitive elements can foster student engagement. Educational games, serious games, or learning games are all part of the overarching idea. Games can be intentionally designed with a learning goal in mind, or a learning goal can be crafted from an existing game. To utilize game-based learning, educators use educational games focused towards an instructional goal in tandem with traditional lessons.
Game-based learning is different from gamification, although the two are often used interchangeably. Gamification involves the application of game-like functions to traditional lessons (such as assigning students experience points for completing assignments). On the other hand, game-based learning involves the use of games themselves as lessons in the classroom.
At Dig-It! Games, we believe in the power of game-based learning. In addition to learning social studies, science, mathematics, and/or language arts, students train important life-long skills through our games.
However, the value of a game is in what we take away from it, not in the game itself. It is individual engagement that makes games shine in a classroom setting. Especially for the digitally-savvy younger generations, games are interactive and immersive. The experiences draws in the players and causes them to become invested in the outcome. Additionally, games level the playing field, allowing all learners to engage deeply and internalize ideas in the way that suits them best. Game-based learning individualizes learning within a system that is designed for the masses.
What Can Your Student Do in Our Games?
Immerse themselves in ancient cultures

Track down looters

Save artifacts

Excavate ancient sites

Decode glyphs

Solve mysteries

Journey through history

Practice analytical thinking

Go to space

Land probes on Mars through physics skills

Master math skills

Enjoy standards-based content
If you're interested in game-based learning, stay on top of the trends by checking out our post A Year of Digital Learning. In this blog, we look back at all the developments that 2017 brought to the field. If you find yourself curious about anything else, we welcome questions and comments. Just contact us and we'll get back to you.
Explore Game-Based Learning with Our Educational Games
Explore
Couldn't make it to FETC 2016 for our Game-Based Learning Workshop? Don't worry, go check out our summary slides from the talk. During the presentation, our CEO Suzi explained game-based learning and why it's effective in the classroom.