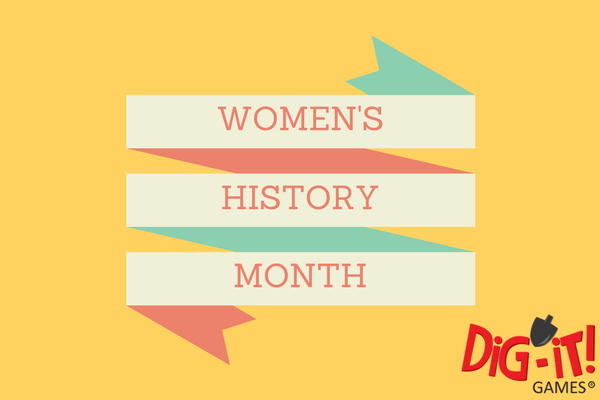 March is Women's History Month – it gives everyone a chance to step back and take a look at how far women's rights have come and how far we have to go. This is a reason to celebrate the accomplishments of women who have persevered and aspired to do great things. According to the Bureau of Labor Statistics, women only make up 25% of all computing jobs. We want to inspire more women in tech so we are featuring the Women of Dig-It! Games® in our blogs this month!
Elisa: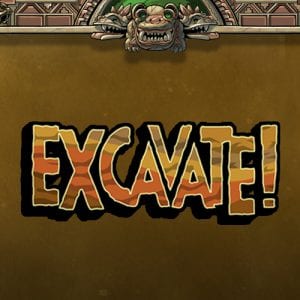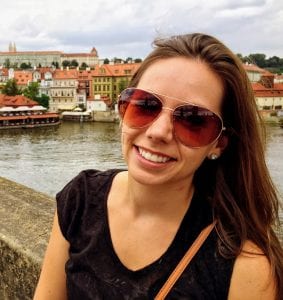 I started at Dig-It! Games in November 2016 so I'm still new. I have spent the last eight years teaching high school Spanish and decided to switch fields when I moved to Washington, DC. The switch to technology wasn't incredibly difficult for me as I grew up around computers and was a Technology Integrator at my last school. My parents were both in the technology field and so my sisters and I never saw it as a strange world. I was lucky enough to grow up in an environment that encouraged me to do whatever I needed to reach my goals. As a teacher, I loved speaking with teenage girls about their futures and encouraging them no matter what the role.
Here at Dig-It!, my main focus of work is the educational content of many of the games, but I'm currently working on the Excavate! series. I also am involved in outreach and I love being able to still work with teachers and students. We recently hosted GRRL Tech – an after-school club for middle school girls interested in technology.
Ashley: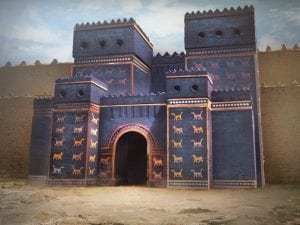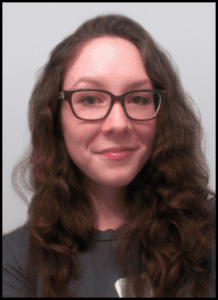 For as long as I can remember, being an artist has been the only thing I've wanted to do. I've never really changed career paths or aims—
being an artist has always been part of me, which is interesting since no one else in my family was ever interested in such a thing. Painting has always provided an escape, which is the big hook that always kept me coming back. I could create places, creatures and characters that people normally could only dream of, and video games similarly stimulated my imagination. I grew up on The Legend of Zelda series which introduced me to the fantasy genre (Lord of the Rings, World of Warcraft, and others), and I liked it so much that it has guided my art in that direction my whole life. Painting for me is all about creating interesting worlds, which would make working on video games a perfect fit, and so I committed to finding any possible way to do it full time.
Here at Dig-It!™, I get to do it as my job! I have worked on almost all of the games, but the image to the right is from our newest Excavate! game.
If there's something you want to spend your life doing, work at it until you think you can't any longer, and then work some more. Commit to this, and the world is yours.
Sara: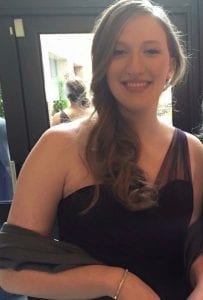 Growing up I was always pushed towards the math and sciences because I naturally good at them, but my heart always called to more creative pursuits. My mother gave me the wise advice that "If you do what you love for work, it'll become your work and not what you love." With that in mind I applied to engineering programs across the east coast, before coming across a school that featured a Game Design and Development major. Although heavily computer science based, the major also taught design, animation, 3D modeling, audio, and narration to name a few. I knew instantly that it was a perfect match: a field both technical and creative.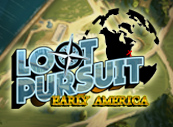 College was some of the best years of my life! Starting my freshman year, my major was 11% female: 22 girls to 220 boys. I would never have more than 4 girls in a core class, and my major's labs were often entirely male. It might seem intimidating, but it really wasn't. Guys are just guys and I balanced them out by joining a sorority.
Since graduating from college, I've been working at Dig-It! Games creating science and history video games. Due to the small size of the company, I've been able to be involved in nearly every process: Development, Design, Research, Script Writing, QA, and Production. I recently wrote the scrip I would definitely encourage young women to pursue a career in the technology field. Obviously computer science is incredibly technical and difficult, but so is becoming a doctor or a lawyer; so is everything worth doing!
Stay tuned next week for more about the awesome women of Dig-It!™