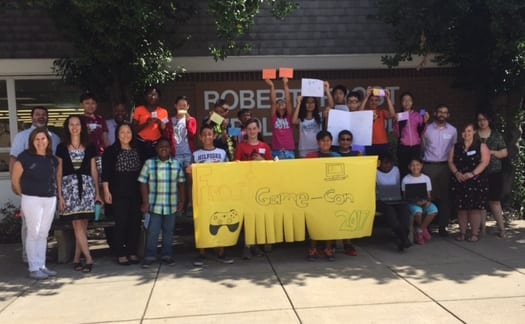 By Kenny Reddington , Guest Blogger and Teacher at Robert Frost Middle School 
Last summer, a mutual friend, Dr. Alana Murray, offered to introduce me to some guy named Chris Magnuson who worked with an educational video game company called "Dig-It! Games."  I cannot lie; with a name like "Magnuson," I pictured him being a Viking—and who could pass up the chance to meet a real-life Viking who designs educational video games?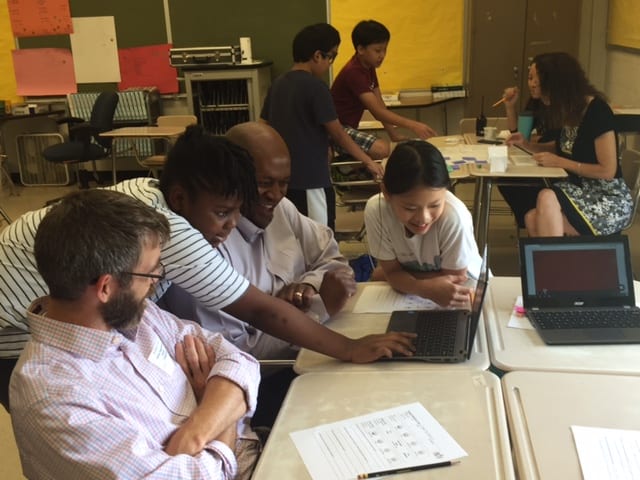 Chris offered to come to Robert Frost Middle School's extended year program (EYP) and let our students test pilot a few new games that Dig-It! Games was working on at the time, and this seemed like a great way to get my kids to stop playing Pokemon Go (remember that?) for a few minutes and possibly even learn something in the process.  We agreed to two meetings where the students would beta test the games and provide feedback on their experience.  Dig-It! Games would then consider the feedback they received and refine their games based on the students' input.
I got to meet Chris (who is, of course, not a Viking) and his colleagues, and I got to see firsthand how much my students enjoyed piloting the games, providing feedback, and retesting the games after Dig-It! Games made updates from their input.  We had the beginnings of something here.
Flash forward.  This year, my school decided to re-structure our summer literacy class and partner with Dig-It! Games to provide a curriculum that was fun, interactive, and educational.  In addition to purchasing and playing their learning games, we wanted the three-week class to center around peer-to-peer discourse and critical thinking skills.  Our goal was for students to generate game ideas (original or existing), design paper prototypes, and create narratives to serve as their games' storylines.  Once done, the students would present their finished products to an audience.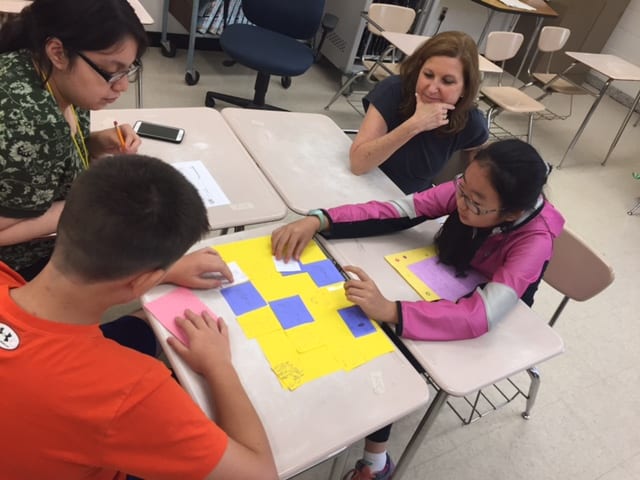 In addition to working with Chris, Dig-It! Games' Jessica Mlyniec and Elisa Bartolomeo-Damon designed and implemented instructional sessions for our students, one to be delivered each week of the course.  The first session revolved around piloting and evaluating video games, the second focused on creating narrative driven, goals-based video games, and the third session focused on student presentations and eventually became "Frost Game Con 2017"-an event for summer students to showcase their work to our administration, students, and Dig-It! Games.
The kids really enjoyed the program, and the framework allowed them opportunities to be creative, solve complex problems, and design a product that they were proud to display.  The students' games at Frost Game Con 2017 varied from adventure games to maze-themed games to strategy-based games focused on world domination.  Not only was it a great experience to see the kids' faces as they showcased their games and served as experts, it was a blast seeing the faces of our convention goers as they learned the rules and played the games.  Everyone had a terrific time and the kids learned a lot in the process.  We even had one group of students who went beyond paper prototypes and created their game so it was computer ready.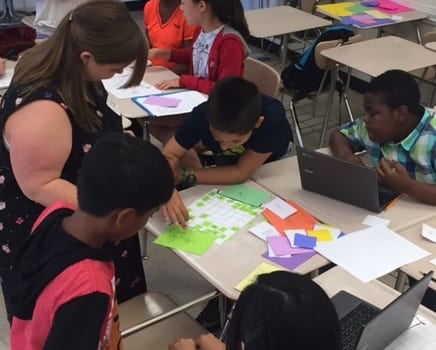 Working with Chris, Jes, and Elisa has been a great experience for the RFMS extended year program.  We created a high interest, interactive program that allows us to move towards our school improvement plan goals.  And the best part?  The kids had fun.  And the other best part?  We still have room to enhance the program even more!  (Based on our students' feedback, of course.)  I am already looking forward to collaborating with Dig-It! Games again in the future to refine the summer EYP literacy program.
Now, if only I could get Chris to create a Viking game.