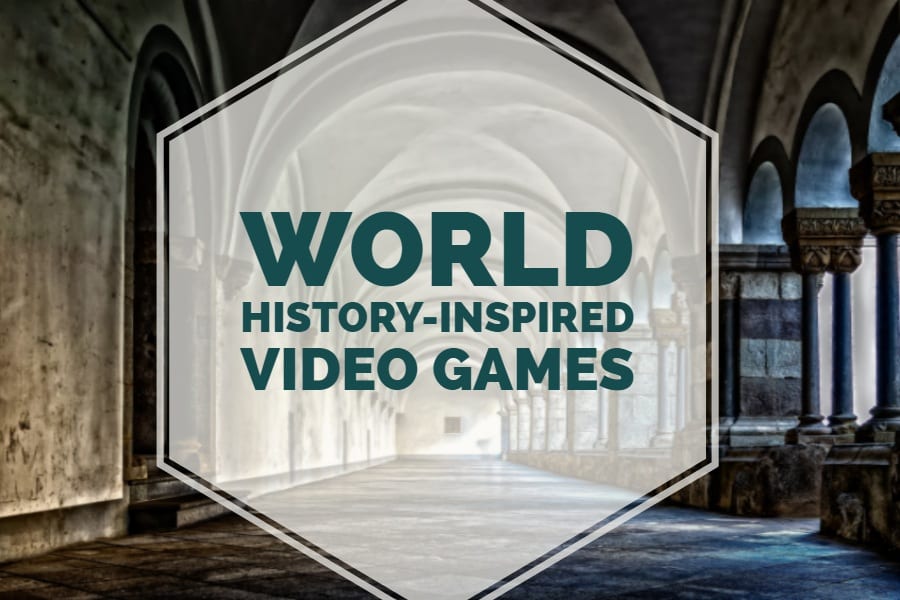 It makes sense that real world events have served as inspiration for many books, movies, and shows. After all, history is a story itself. Video games are no exception to using history as setting or plot, and they can be incredible ways to give detailed looks at ancient civilizations from Egypt to Mesoamerica. Check out this list of video games inspired by the history of the world!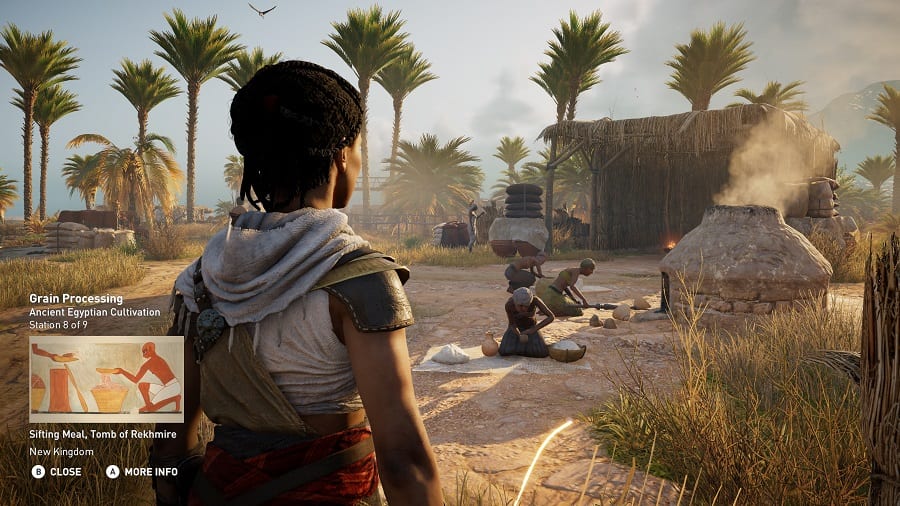 Ubisoft
Assassin's Creed Origins is the latest entry in the long-running Assassin's Creed series from developer Ubisoft. However, it differs from previous installments thanks to the recent edition of the Discovery Tour. This mode allows the player to simply explore its Ancient Egyptian setting as either a character from the game or as a historical figure like Julius Caeser or Cleopatra.
The mode includes 75 guided tours that were crafted by Egyptologists and covers everything from the Great Pyramids to the daily lives of the citizens of Alexandria. Your character can even participate in the activities of the locals to truly understand how the people lived.
Discovery Tour launched on February 20, as a free update for owners of Assassin's Creed Origins. You can purchase it as a standalone title for $20 as well.
Discover Mesoamerican Ruins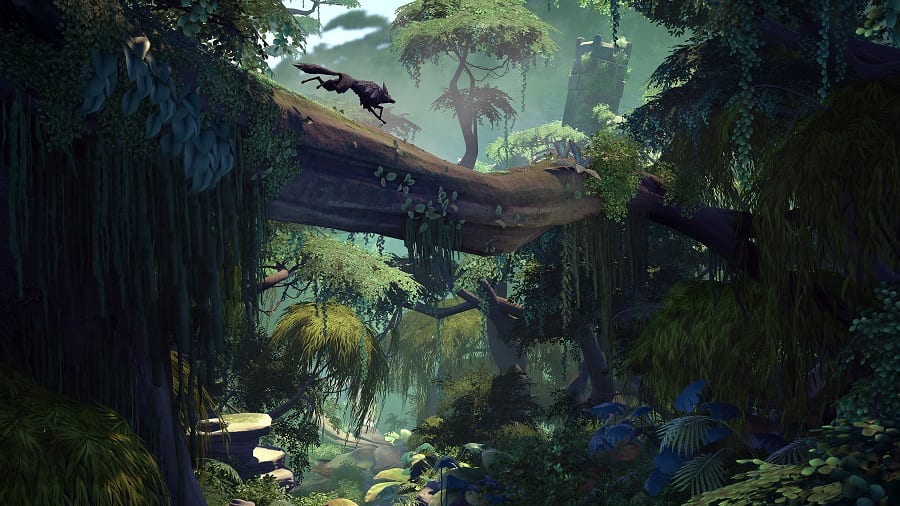 Mooneye Studios
While heavily fictionalized, Lost Ember is an upcoming game that will allow players to explore Mesoamerican ruins. The developer based the world on the history of the Inca and Maya civilizations. The player takes the form of a wolf who can inhabit other animals. This game emphasizes the diverse wildlife of Mesoamerica.
As players discover new ruins, they also learn more about this ancient civilization. While it will feature its own fictional civilization, the idea of archaeology giving insight into ancient life is very real. Comparing and contrasting the civilization of Machu Kila with the real Mayan and Incan civilizations could also be an interesting activity.
Lost Ember is yet to be released, but you can find out more about it on the Mooneye Studios website.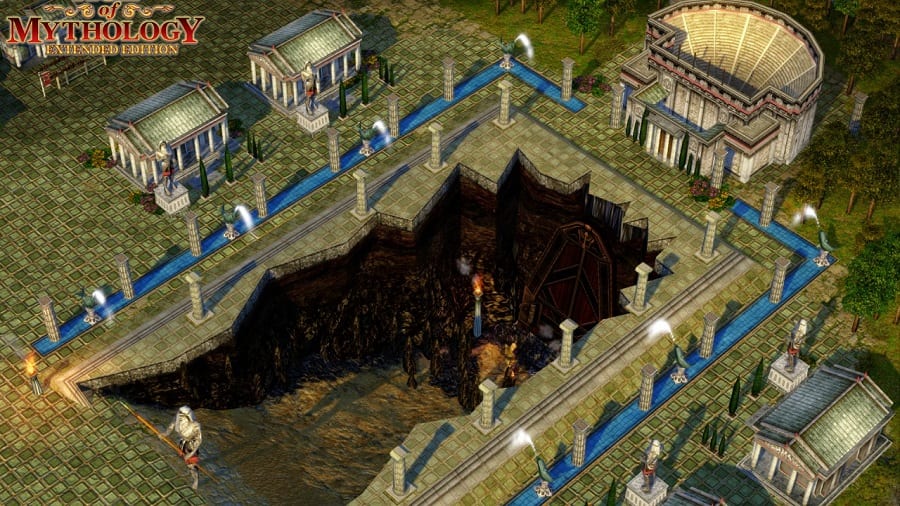 Microsoft Studios
Greek mythology inspires many stories in books, movies, and games. Even Rome and Byzantium based their own myths on the Greek gods. Age of Mythology from Microsoft Studios is one such game which covers Greek myths as well as Egyptian and Norse myths.
Through its story, Age of Mythology lets players experience the fabled city of Atlantis, fight the Trojan War, and accompany Odysseus on his adventures. The gods and goddesses play an important role as well as different cities focus their worship on different gods, just as they did in ancient times. While the game is certainly not education-focused, it can get kids interested in the myths of Greece.
Age of Mythology is an older game, but it's still available to buy through Steam. Find out more on its website.
Let Your Students Discover World History Through Educational Video Games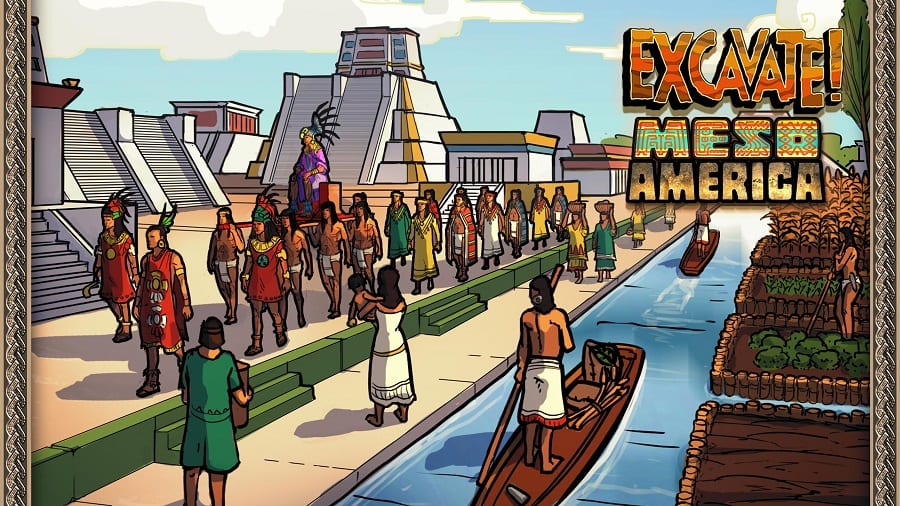 These entertainment-focused video games aren't the best for classroom learning. For that, look no further than our Excavate! series of games. Our six civilizations cover a wide variety of world history curriculum. Put your students in the shoes of archaeologists and let them enjoy C3-aligned gameplay.
In Excavate! Egypt, students analyze artifacts from Giza, Alexandria, Karnak, and the Valley of Kings to understand the lives of ancient Egyptians. Excavate! Mesoamerica features sites from the Mayan, Incan, and Aztec civilizations and explores each unique culture. Meanwhile, Excavate! Greece compares and contrasts Athens and Sparta while also letting students learn religion at Delphi and sports at Olympia. Our other civilizations include Rome, Mesopotamia, and the Byzantine Empire.
You Might Also Be Interested In: