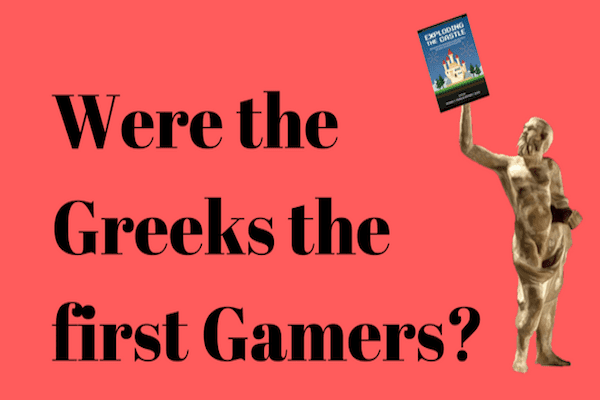 Were the Greeks the First Gamers?
Interactive Narrative as Game
The Iliad and the Odyssey are part of the Western Literature canon but primarily written down in book form. This belies their original format which was recited, edited, embellished and improvised epic poems performed in front of a rapt audience. They were a seamless combination of entertainment and education much like today's educational video game! Add the fact that a driving narrative delivered the lessons and knowledge and now you can really see how ancient epics have similarities to learning games.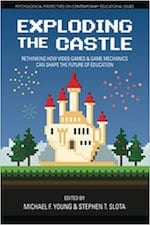 This comparison is brilliantly made by Roger Travis of University of Connecticut in his article ("What Homeric Epic Can Teach Us About Educational Affordances of Interactive Narrative" pgs. 19-37) published recently in Exploding the Castle: Rethinking How Video Games and Game Mechanics Can Shape the Future of Education. Travis' article not only explores the interactive nature of sharing epic poems but also highlights how their use in Greek theater expands the nature of their interactive power. The messages, lessons and epic journeys get reframed and improvised to keep audiences engaged through surprising twists and turns and reframing of comfortable tropes much like how a video game progresses through various levels.
My favorite assertion is that Socrates was indeed a gamer!
Socrates was a gamer. My research suggests that he and his fellow Athenians played the stories of Achilles and Odysseus every time they heard them because we always play adventure stories, whether we hear them or read them or watch them and whether we have explicit, if fake, control over some portion of the story or not. Remember that every choice you can make in a digital game is programmed into that game's software, and remember that every choice you can make even in a tabletop role-playing game must fall within the rules. If it works better for you, though simply imagine Socrates and is friends playing Achilles or playing Odysseys at the end of his life those games became even more interactive as Socrates chose to become a new Achilles. (Travis Page 22)
We read and perform these epic poems for their powerful stories of the human condition, insight into historical events and because they have powerful narrative structures. We are constrained in how far off piste we can go with content as we rework them but they are inherently engaging and we read them over and over again. Much like a good game compels the player to replay, rework and master a technique or level. When we play today's video games, we may be taking part of a tradition that started a lot earlier than we had imagined!
Lasting Influence…Even in Game Play
The Greeks have had a significant influence in our culture and it is evident in our architecture, live theater, form of government and now even our video games. Why not learn more about these cultural influencers by playing a video game about them?
Dig-iT! Games has recently released our Ancient Greece title in the Excavate! video game series. Students excavate real artifacts that are primary sources that students analyze in order to draw conclusions about the daily life of ancient Greece. Excavate! Greece challenges students to compare and contrast the lifestyles of Athens and Sparta, dig deep into Greek religious practices while exploring Apollo's Temple at Delphi and explore the life of world class athletes while excavating Olympus. It is an engaging and fun way to learn about and build on the ancient tradition that Socrates also enjoyed: the interactive narrative!
Try Excavate! Greece today and give it to your loved one who has to find an engaging way to get his or her students interested in ancient Greece after the holidays!