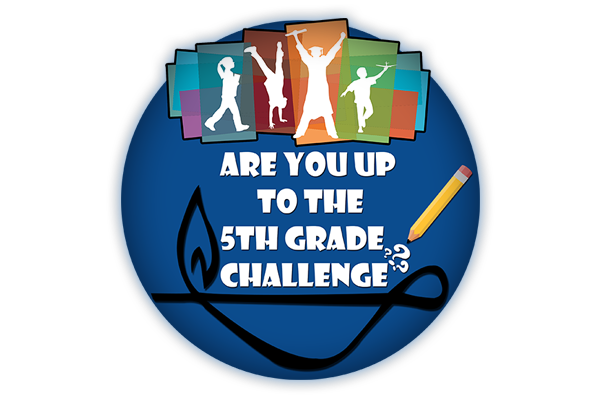 By Chris Magnuson
On Monday, April 24, Dig-It! Games launched the 5th Grade Challenge App to commemorate the Montgomery County Public Schools (MCPS) Educational Foundation's 5th annual production of an innovative fundraiser. But more importantly, we were joined in the lobby of the AFI Silver Theater by a host of 8th graders who were showcasing their versions of the app and websites.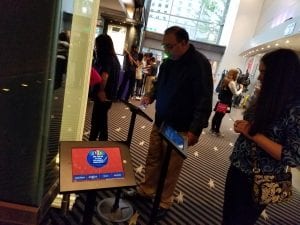 "Are You Up to the 5th Grade Challenge?" is an engaging game show that welcomes community leaders to test their wits against the challenging 5th grade curriculum of MCPS in order to raise money for programing in the district's elementary schools.  The unique spin of this format is that there are about twenty 5th graders representing a number of MCPS elementary schools on stage to help steer the contestant to the right answer. Yolanda Pruitt, Executive Director of the MCPSEF, wanted to commemorate the 5th year of this unique event and she had a vision for students and families to take this game-show home via a mobile app.
Pruitt secured the funding from the Howard Hughes Medical Institute but her next step was to find a local game developer to make it happen.  That is where Dig-It! Games came in!  But she had one additional request and which was to include students in the building of the game.  We were up to the challenge!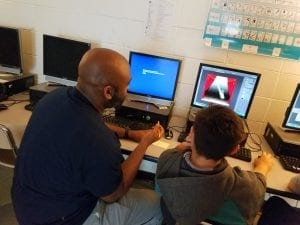 Dig-It! Games teamed up with Argyle Middle School for Digital Design and Development to engage 8th graders in this project.  We have always interfaced with students through studio visits, playtesting and career day conversations but this was the first opportunity our studio has had in making a game with students! Argyle is a unique magnet program that was the perfect fit.  Eighth graders study Game Design, Web Design, Digital Coding, Digital Art and Video Production and we have managed to incorporate each class in the creation of this project!
Our education team took the lead in coordinating the project but everyone in the studio has been involved.   Our developers visited with Game Design classes to engage students with the design specifications and run through a paper prototypes.  Our artists visited Digital Art classes to coach students through the design and production of art for the many of the questions in the app.  Video Production students filmed every time Dig-It! visited classes and they are producing a recap video of the whole project.  Finally, Web Design students made websites to host the app and tell the story of how the app was made.  We have engaged students in all aspects of the mobile game's development but the most fun has been sitting down with students to actually play the game and see t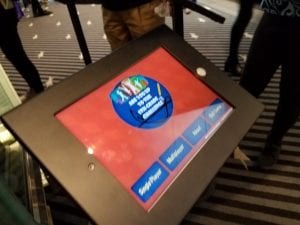 heir eyes light up when they see their own artwork and ideas present in the game-play!
Building this mobile game was a challenge but with some help of innovative 8th graders at Argyle we were up to it!
Download the app today! http://www.montgomeryschoolsmd.org/schools/argylems/5thGradeChallenge/