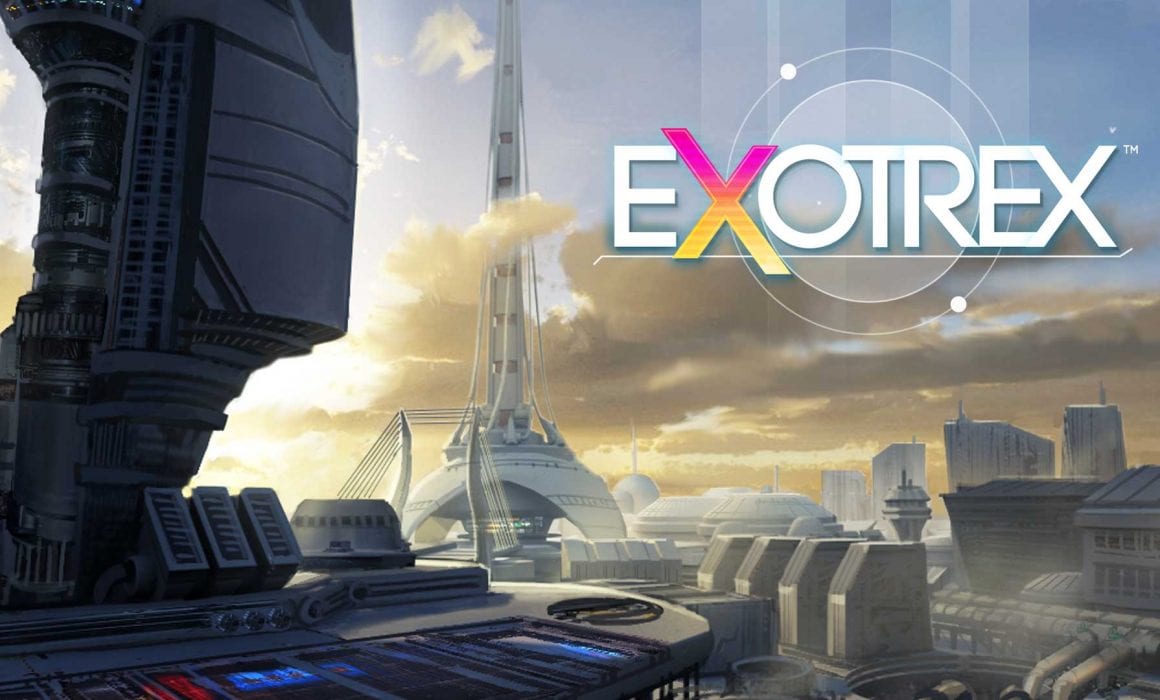 "Space: the final frontier. These are the voyages of the starship ….B.E.A.K.E.R…. Its continuing mission: to explore strange new worlds, to seek out new life and new civilizations, to boldly go where no one has gone before."
Many will remember this phrase from the introductory sequence of the Star Trek series but in this case our starship is not the Enterprise, but B.E.A.K.E.R, the ship introduced in our newest space adventure STEM game, ExoTrex™. ExoTrex™ takes place in the not-so distant future, where humanity has used up all Earth's resources and must find a new place to live. Using an innovative new fuel cell called B.E.A.K.E.R (Basic Element Analysis Kinetic Energy Reactor), players must use their chemistry and critical thinking skills to explore deep space and investigate exoplanets to find a new home for the human race.
For many middle and high school students, chemistry, physics and planetary science studies might seem just as challenging as the Enterprise's mission in Star Trek, but ExoTrex™ can help. ExoTrex™ was designed for students from 8th to 10th grades and uses fun puzzles and problem solving exercises to build critical thinking skills that promote college and career readiness across STEM content areas including: science, math, and science literacy. In an effort to reach underserved students, DIG-IT! Games® ensured the ExoTrex™ narrative and characters would also appeal to minority students who are severely underrepresented in STEM education and careers.
In the newly released Episode 1 of ExoTrex™, players prove their readiness for the mission by completing a series of training exercises that test their chemistry understanding, knowledge of space history and critical thinking skills. Players who make it through this rigorous mission training will take the B.E.A.K.E.R. ship on a variety of exploratory missions in space in future episodes.
Students who play ExoTrex™ will meet Dr. Gerald Burke, an African American character who is based on the grandfather of DIG-IT! Games Artist Mikel Wellington. As DIG-IT! Games' CEO says, "Dr. Burke's presence in the game elevates the product from a game about science to a game about successfully overcoming barriers and challenges. His story is inspirational and it's our hope that including him in this game will serve to motivate students of color to enter STEM fields."
To increase the reach and impact of ExoTrex™, DIG-IT! Games partnered with renowned Astrophysicist, Dr. Hakeem Oluseyi who, in addition to being a star on the popular TV show, Outrageous Acts of Science, is also the Chief Science Officer for both Discovery Communications and the Science Channel.
"The decision to partner with DIG-IT! Games was easy because we are both on a mission to use innovative ways to teach and to reach underserved kids." Says Dr. Oluseyi, "The diversity in ExoTrex™ is especially important because it's empowering to students to see and hear someone who looks like them and sounds like them doing science. Today you have to capture kids' attention in seconds. The visuals in ExoTrex™ do that."
The game's three episodes will challenge students to not only learn to power the ion propulsion ship, but also to sample the planetary characteristics of known and unknown planets as they analyze, evaluate and make recommendations for an alternative to Earth. Students will love this immersive STEM experience while they have a hand in helping humanity in the not-too-distant future!
Learn more about the game and how to purchase it here. This game is part of our "Get One, Give One" campaign (#GOGOLEARN) where we give away one game for each game purchased. Learn more about our GoGoLearn campaign and our partnership with NSLA to fight summer learning loss through gaming here.
{more game images}