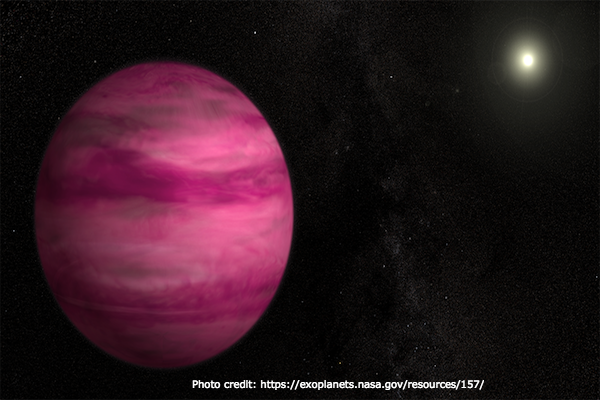 Explore ExoPlanets With Dr. Oluseyi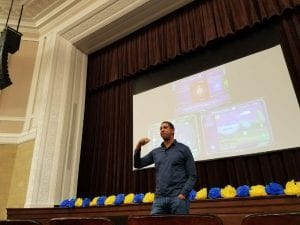 "If you can see it, you can believe you can do it, then you will do it." This was just one of the many pieces of advice from Dr. Hakeem Oluseyi to students at Roosevelt High School (part of DCPS) in Washington, D.C.. Many of the students had played our game, Exotrex, in class and were excited to find out that Dr. Hakeem is the voice of Dr. Burke from our game! Many of the DC Public Schools (DCPS) do a great job of promoting STEM (Science, Technology, Engineering, and Math) careers and Roosevelt HS is no different. We were so thrilled that both Dr. Hakeem and our DIG-IT! Games senior artist, Mikel Wellington, were able to speak to these eager students as part of Black History Month.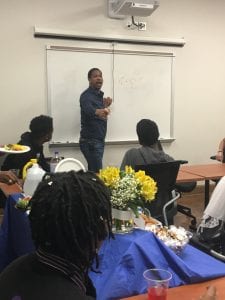 Dr. Hakeem's resume is long and impressive. He holds a Master's Degree and PHD in Physics from Stanford. He is an astrophysicist, cosmologist, inventor, educator, actor, and humanitarian. Currently he hosts Outrageous Acts of Science on the Science Channel and is an Space Science Education Manager for NASA. By his list of accomplishments, it may seem that he has little in common with students from an urban school district, but nothing could be further from the truth.
Planetary Science Can Change Your Life

During two assemblies in the high school's auditorium, Dr. Hakeem spoke about his tough upbringing moving around a lot with his single mother. He spoke to the DCPS students about dropping out of college because math was too hard and he didn't think he could do it. When he finally decided to go back, he worked through every single calculus problem in the textbook to learn it. He emphasized setting goals and being persistent even thought other people may not believe in you. He discussed the stigmas involved in race and physical appearance and urged the students to look past what is expected of them to what they are truly passionate about. 
WormHoles, Time Travel, and Black Holes Can Lead to Career Goals
The teachers then chose a few students to have lunch with Dr. Hakeem and Mikel. One student walked in with a list of questions for the astrophysicist that included discussing wormholes, time travel, and black holes all of which Dr. Hakeem responded to enthusiastically. It was very inspiring to watch the students interact personally with both Dr. Hakeem and Mikel.
This is what Mikel had to say about the experience:
"What an experience to see the future of your craft reflected at you. That was the immediate personal reaction that I had attending Roosevelt HS this past Friday to speak to many of the young scholars there. One of the key aspects that we tried to focus on was the importance of setting goals and the follow through no matter what their passions are. It's not only important to have a dream and to believe that it is obtainable with undeniable sincerity and drive, but to also move in that direction with the mentality that failure is impossible. One of the most important aspects of any type of artistic production is not just theory, but the actual act of doing that task. I spoke with a young man who had a passion for movies and wanted to get into film. The level of excitement that he had in his eyes and how he spoke to the things he wanted seemed to unlock with encouragement. For that young film maker, encouraging him to make films now with his camera on his phone, and free editing software in his free time was an avenue I don't believe he had yet considered. This was enough to spark a level of focus and purpose that he hadn't yet unlocked, and to me that was everything.

One of the things I realized when speaking to this wonderful group of kids was that they weren't aware that even at this stage in their lives, they have the power to create right now. I'm very thankful for my time there and having the opportunity to share my life experiences with these young scholars. I can't wait to see what they contribute to the world not only in our future tomorrow, but also today."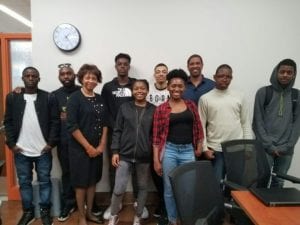 Related Reading