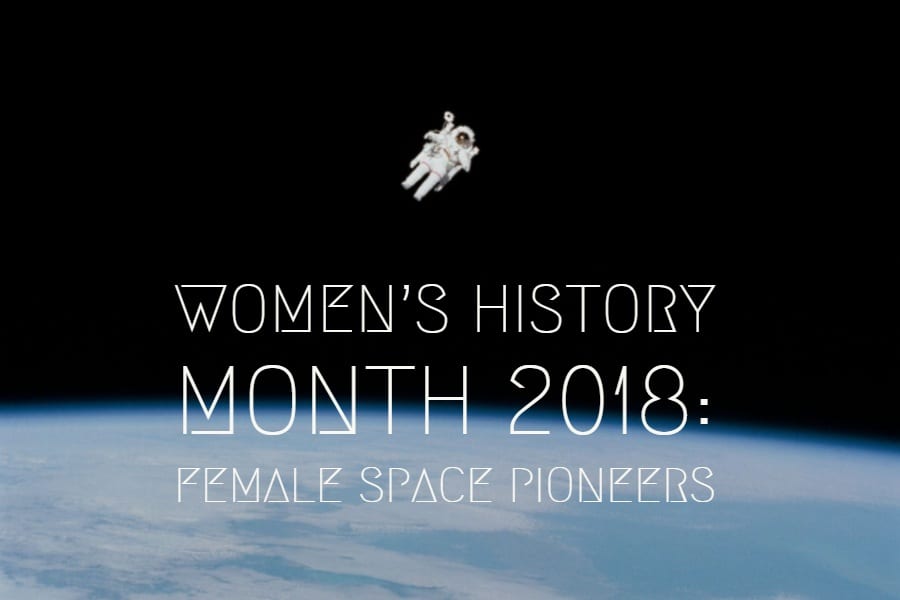 Female Space Astronauts, Cosmonauts, and Mathematicians
As we continue through Women's History Month, we take a look back at some female space pioneers. The women served in all kinds of roles from helping build rockets to riding in them. No matter their position, all the women featured here cemented their position in space history through their many accomplishments.
Katherine Johnson and the Mathematicians of NASA
At the beginning of World War II, the demand for aeronautical engineering began increasing exponentially. Langley Memorial Aeronautical Labratory began hiring women in 1935 to do number crunching. Margot Lee Shetterly's 2016 book Hidden Figures told the stories of Katherine Johnson, Mary Jackson, and Dorothy Vaughan along with many others. Additionally,  the critically acclaimed 2017 movie based on the book focused on these "human calculators."
The women highlighted in Hidden Figures worked for NACA (later NASA) starting in the 40s and 50s. Through their math, they worked on making the flying machines better, stronger, and faster and calculating flight trajectories for important missions, including the Apollo missions.
NASA recognized Katherine Johnson specifically in 2017 through naming the Katherine G. Johnson Computational Research Facility after her. Without the research and dedication of Johnson and her contemporaries, NASA would not be the same as it is today.
The Very First Woman in Space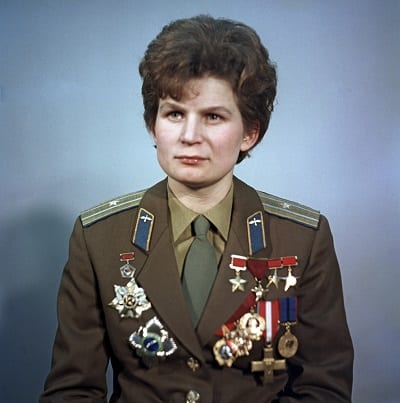 Valentina Tereshkova orbited the Earth 48 times and became the first woman in space in June of 1963. Before being chosen as a Soviet cosmonaut, she never even flew a plane. Rather, she was a textile worker and amateur parachute jumper. The latter skill earned her the job. After eighteen months of grueling training, she became the only woman out of five to be selected.
Beyond just being the first woman in space, she remains the only woman to ever fly a solo mission. Since her mission, Museum exhibits, stage plays, and documentaries celebrated her space legacy . Additionally, she carried the Olympic torch for part of its journey in both the 2008 Beijing Olympics and the 2014 Sochi Olympics.
Sally Ride: Female Physicist and American Astronaut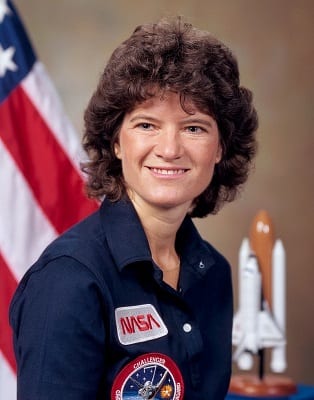 Sally Ride blasted down barriers as she blasted into space in 1983 as the first American female astronaut to actually enter the final frontier. She served as a mission specialist on the STS-7 space shuttle mission. As a mission specialist on that flight, Ride worked a robotic arm to help release satellites into space.
After her time as an active astronaut, Ride continued to work in the STEM field, particularly in encouraging STEM education. She wrote books about space exploration and co-founded Sally Ride Science in 2001. Her work with the organization aimed to support students into careers within STEM, particularly girls and minorities. Through teacher training, books, festivals, classroom activities and more, she sought to transform the idea of what a successful scientist could look like. Even after her death in 2013, her legacy continues.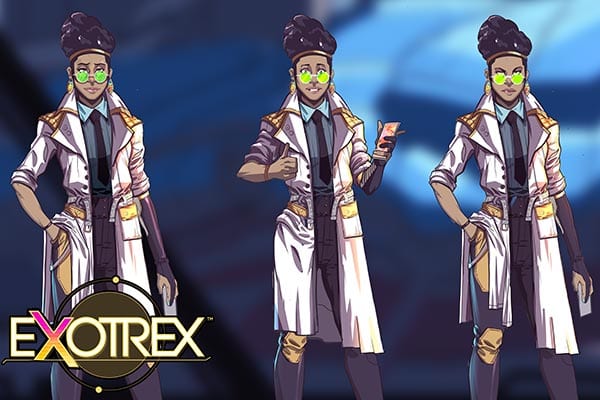 When looking to engage students in STEM learning and space exploration, look no further than ExoTrex 2, a game that will test their physics, chemistry and critical thinking abilitities. Exotrex 2 is a beautifully rendered, STEM focused game that will challenge and engage your 8th – 10th grade science students.
The player partners with the AI Fiona and supervisor Dr. Estelle Burke, a female space pioneer herself, to find a new home for humanity. To complete this mission, students start by balancing speed, thrust, and acceleration while navigating gravitational fields to successfully land rovers on their chosen planet or moon. Also, they remotely navigate their rovers to collect ground and atmospheric samples and later analyze them for their chemical compositions.  Finally, Students will learn about the planetary characteristics of each destination and take observational notes in order to report their findings back to Dr. Burke. 
Help get your students passionate about space with these profiles of female space history-makers and by going hands-on with ExoTrex!
You Might Also Be Interested In: