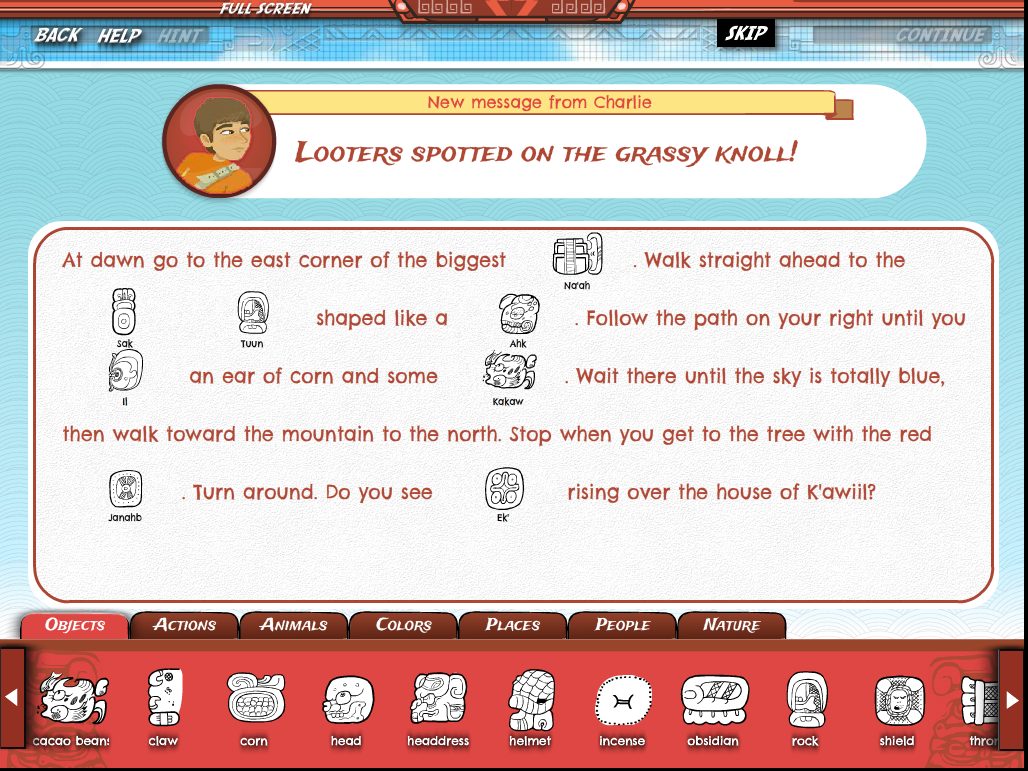 The time has come. Students will trickle into classrooms, enthused for the start of a new school year. Their teachers will greet them with a smile and the learning will begin.
Behind the scenes of every great lesson is the hours of planning that a teacher has put into understanding the content, determining what activities will interest his/her students, and carefully planning out the timing to keep students continually engaged.
Dig-It! Games™ knows that the job of a teacher can be stressful—here are five ways we can help:
1) Use our games as review.
It's the start of the school year. You're thinking about all the material that has to make its way into students' heads, building on what they already know, to lead them to grade-level mastery of the curriculum by the end of 180 school days. You know that summer often leads to brain drain for kids—that what they knew at the end of last year may not be as solid now.
Let students explore their knowledge using Dig-It! Games™. They can practice specific, Common Core-aligned math skills using the Loot Pursuit™ series; review reading comprehension and strengthen their problem-solving skills with the award-winning Mayan Mysteries™; solve the puzzle within Can U Dig It!™; or transfer what they know of our own number system to the Maya number system through Maya Numbers™.
Build up your students for the rigor of the next school year and help them review what they know through interactive, engaging games. You'll save time and they'll love getting the chance to play.
2) Check out our Teacher Management System.
The classroom edition of the top-rated Mayan Mysteries™ includes one-year licenses for up to 30 students. Our Teacher Management System (TMS) provides you with the powerful tool to track students' progress and performance within the game. Whether students are playing at school or at home through online access, you can follow individual and class progress on standards-based assessments targeted for each grade level.
3) Plan your units ahead of time to engage kids.
Whether you're focused on informational literacy or teaching a social studies curriculum, incorporating games like Mayan Mysteries™ or Maya Quiz™ within the unit will give your students the opportunity to show what they know. Because games engage students of all learning styles, including games in your unit plans and lessons will not only endear you to your class, but will also allow students to reach their academic potential. Students will learn new information, practice and strengthen skills, and assess what they've learned. If you want to keep track, try our classroom edition. If not, download single-user games onto iPads. Make it work for your classroom, and your kids.
4) Try before you buy.
Don't waste your budget on a game your students won't use. Many of our games are free to download, with in-app purchasing available. This gives you the opportunity to cut down on cost. Give your students the chance to play Mayan Mysteries™ and see how much they love game-based learning before purchasing it and the new complementary app, Maya Quiz™. If you're interested in math review, the first game in the Loot Pursuit™ series—Tulum—is available to download for free; then you have the opportunity to purchase the recently-released Loot Pursuit: Pompeii™ for even further skills-building. Both MayaNumbers™ and Can U Dig It!™ are available to download at no cost so you can see how high-quality and engaging our games are.
5) Game Play = Happy Students
Games have been proven to engage students and increase motivation. They've shown promise in closing the gap for struggling students. But most importantly, kids like games. They like having the opportunity to play. Yes, they are learning; but they're having such a great time playing that the educational aspect is a bonus. Turn your students into life-long learners by blending education and fun.