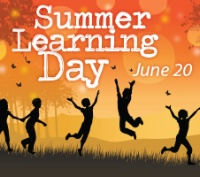 Kids are breathing a sigh of relief as schools let out for the summer. This is their opportunity to sleep in, spend time with friends and family, schedule their days the way they want to—whether that's attending a camp, exploring the outdoors, or catching up on favorite television shows; but some parents worry about their child's "brain drain" over summer vacation.
"Brain drain" or the "summer slide" is the learning loss that can occur over summer vacation, when kids are not always exposed to learning opportunities on a daily basis. It can cause them to fall behind where they ended the previous grade level, starting them off on the wrong foot for a new school year. Some parents try to combat this with educational camps that interest their children or through weekly library trips and summer book logs. However, there's an easy way to keep kids learning when school is out—playing games.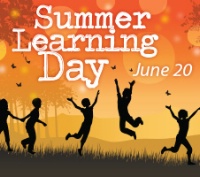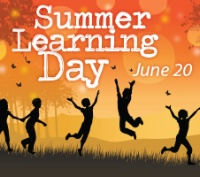 The Games and Learning Publishing Council recently surveyed 700 teachers. Of those 513 who use games in the classroom, 55 percent of those teachers use games at least once a week. Gaming is becoming a regular habit within the classroom, an engaging way to practice skills and learn. While the majority of teachers are still using computers for gaming purposes, tablets are making their way to becoming an alternative mode for students' gaming. In fact, 67% of the teachers who are not currently using tablets plan to invest in them in the next one to two years.
With that being said, if games are being used in classrooms to engage students, why shouldn't they also be used at home? Summer is the perfect time for a child to become immersed in a long-term, educational game. Our award-winning Mayan Mysteries™ is a cross-curricular adventure that helps players brush up on math and reading comprehension skills while learning about the Maya through informational text. It's aligned to the Common Core and National Council of Social Studies Standards, so it helps keep students on the right path for the next school year.
If your child has 15 minutes of free time, have them practice math skills with Loot Pursuit: Pompeii™. They'll think they're on an adventure to save stolen artifacts from the ancient Roman city of Pompeii, trying to discover the notorious thief Ladrone; but you know your child is actually perfecting his algebraic ability or mastering solving for the area of a triangle. To support summer learning, Dig-It! Games is offering Loot Pursuit: Pompeii™ for just $0.99 on the iTunes store; it's for a limited time only.
Downloading Can U Dig It?™, Maya Numbers™, or Loot Pursuit: Tulum™ will give your child even more time to practice problem solving.