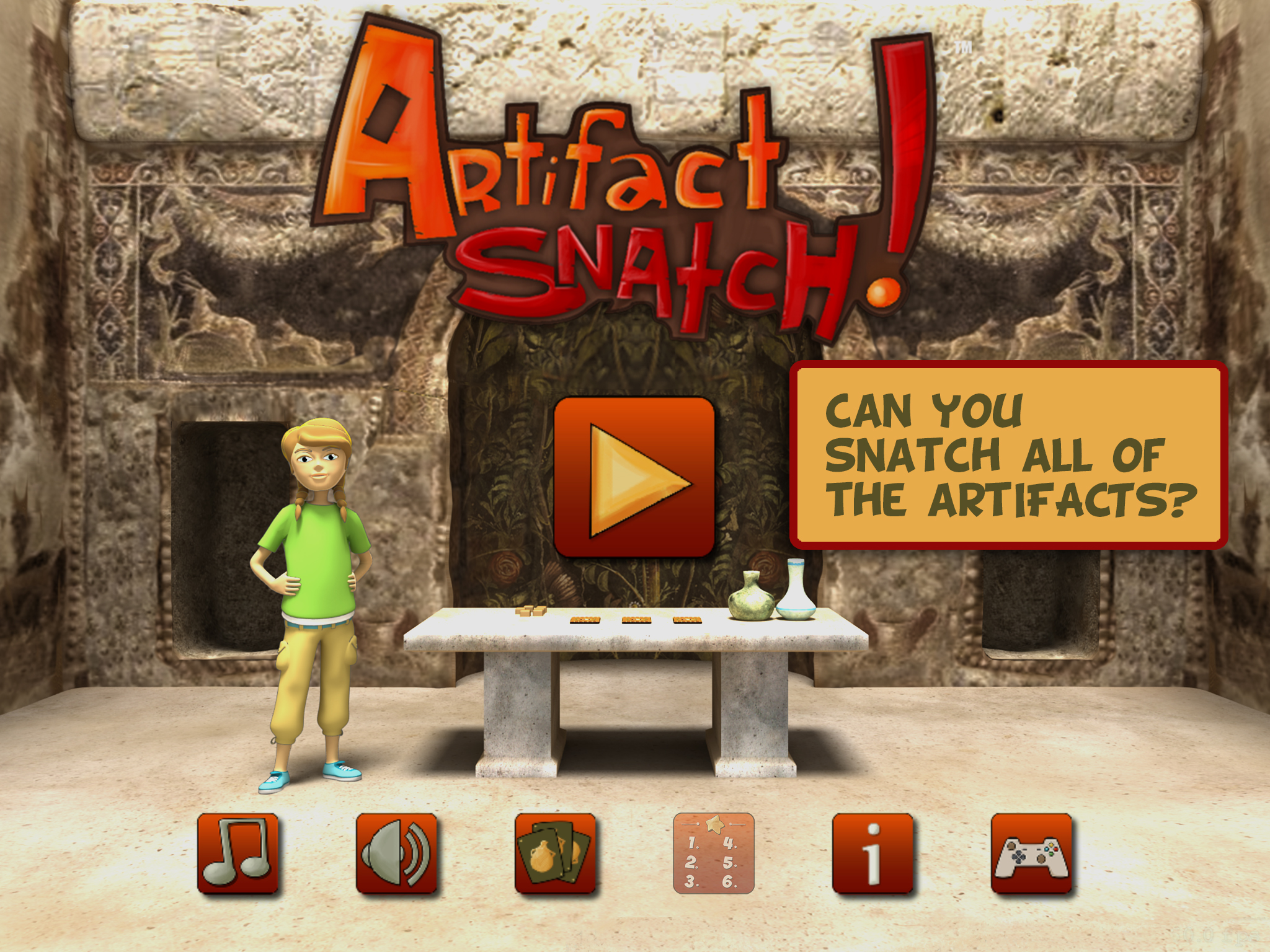 Dig-It! Games™' latest app, Artifact Snatch™, is the first mini game from the updated Roman Town™, the company's inaugural award-winning, parent-and-educator-praised game. Currently in development, Roman Town™ will be released in 2015. Until then, you should download Artifact Snatch™. Here's why:
1. Read up on more than 75 genuine, ancient Roman artifacts.
Artifact Snatch™ has an encyclopedia of authentic artifacts that can be found throughout the game. Each artifact includes a 100% historically accurate description with information about the artifacts' use in Roman culture and what we can learn from its discovery.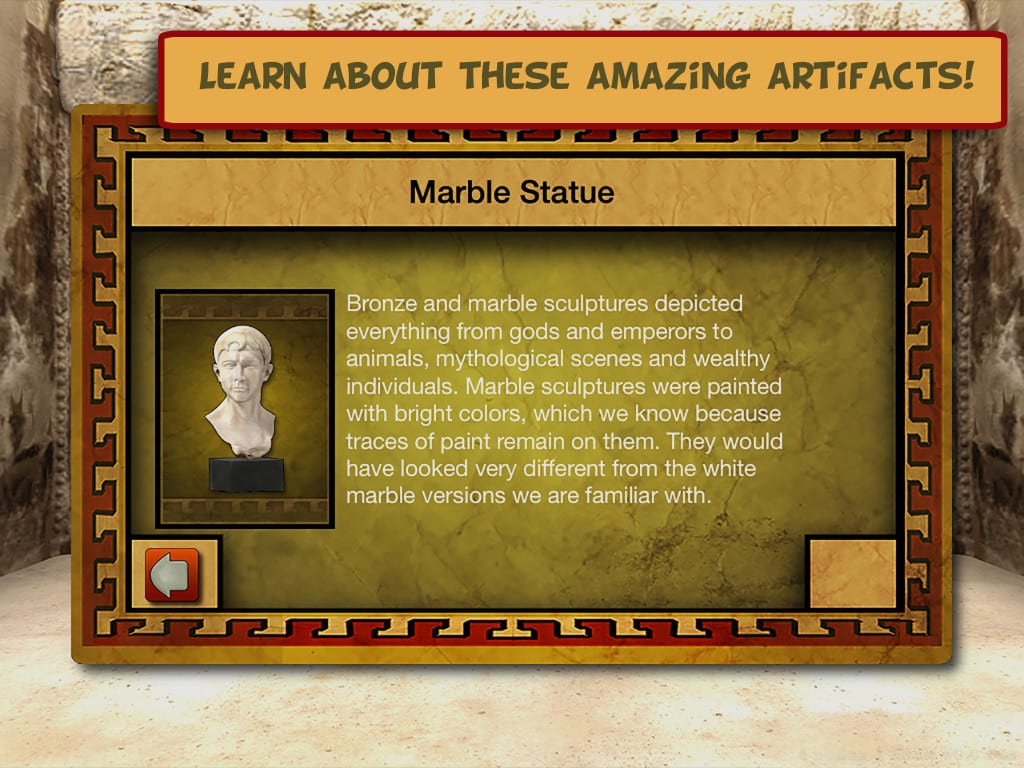 2. Grab and go—snatch up as many identifiable artifacts quickly for a higher score.
The object of the game is to identify as many learned Roman artifacts as you can within 90 seconds of play. The more artifacts you have learned, the higher score you can receive. The artifact's title is shown at the top of the screen and players must correctly identify the artifact from a group of images. Once a player identifies the artifact correctly, another puzzle appears to continue play. Watch the clock—as time passes, it moves from green to yellow to red when time is almost up.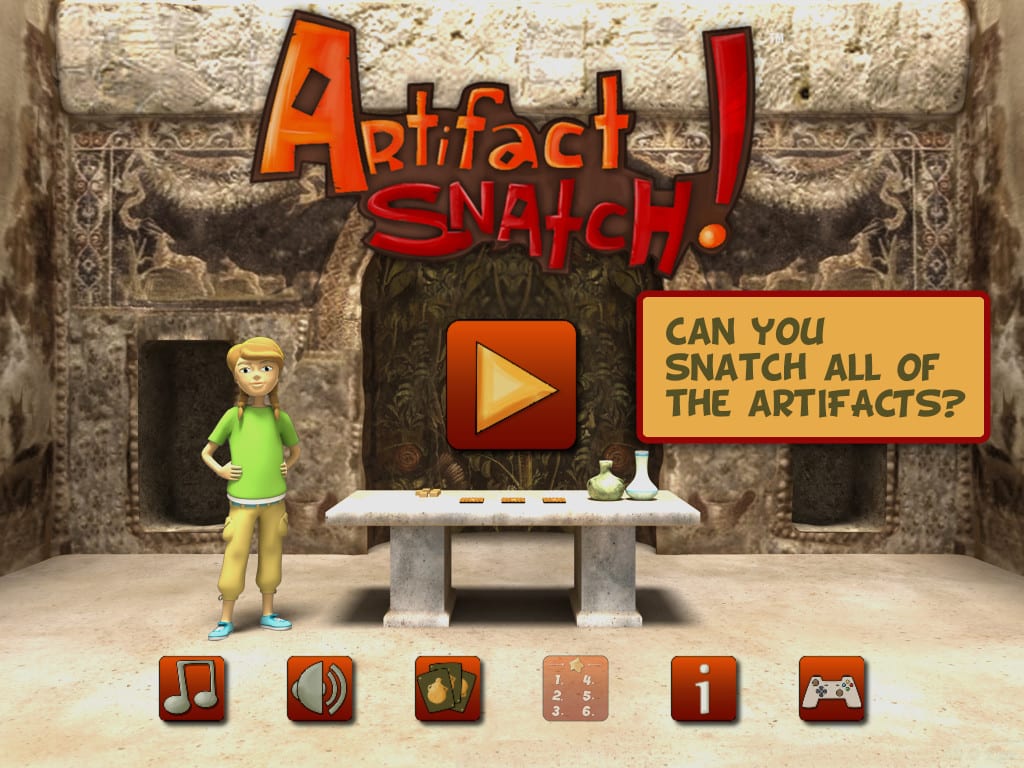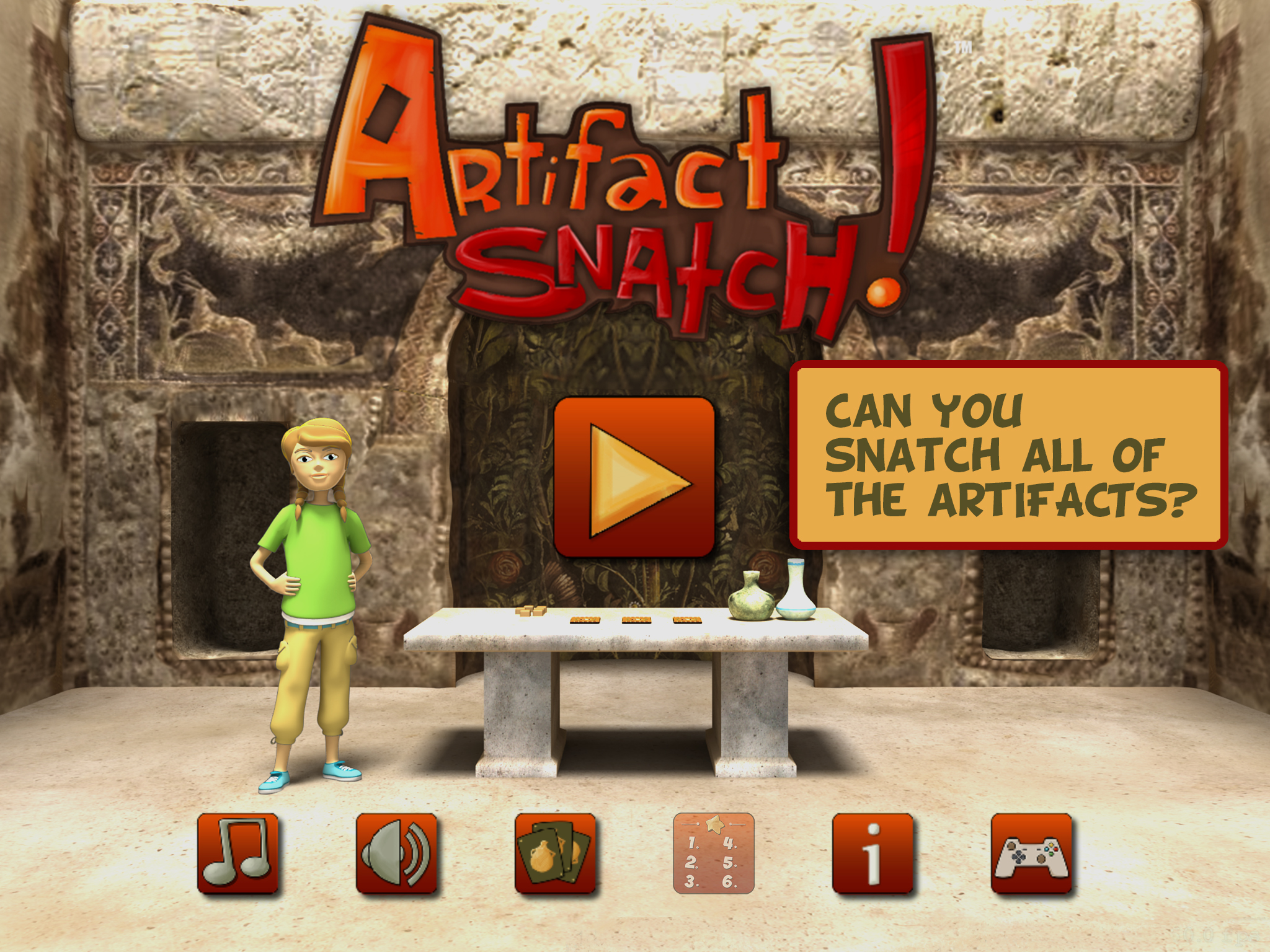 3. The game senses your challenge level—and meets it.
I'm always up for a challenge, but I was surprised to find that the more artifacts I identified correctly, the harder the game got. Suddenly, the group of three artifacts became a group of 18 to choose from. Searching for the object becomes more difficult and takes more time. If you know your Roman culture well enough, though, you may still be able to beat your previous score.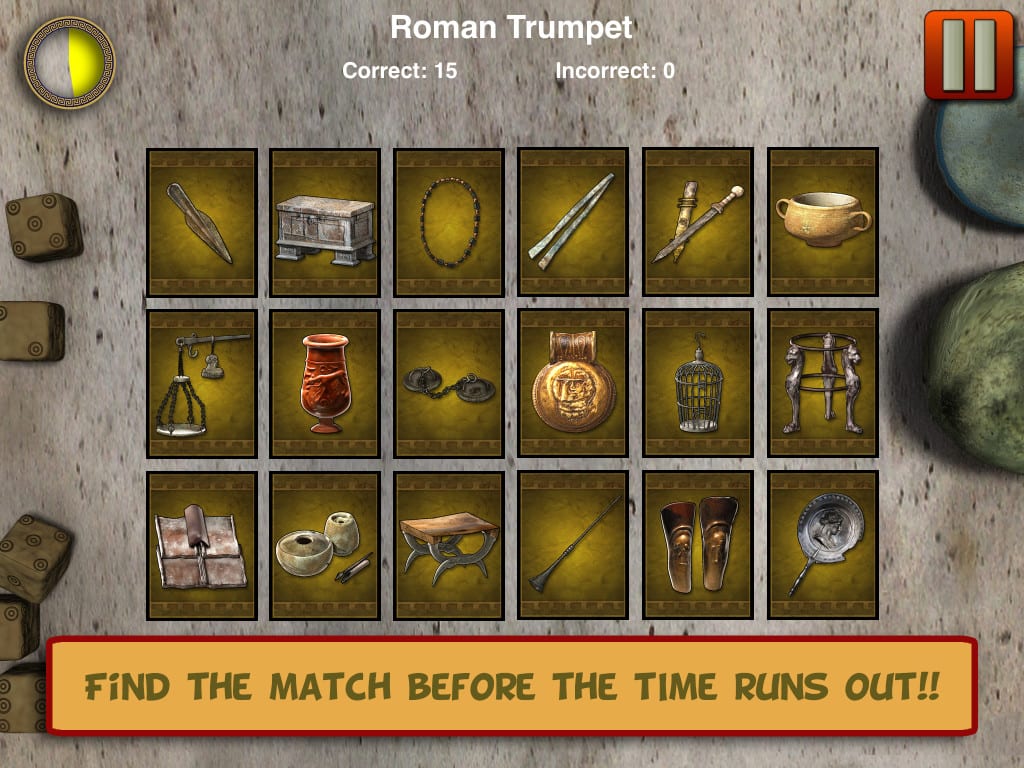 4. Psst! Here's a secret: Team Q—of the top-rated Mayan Mysteries™—is joining in for the next Roman Town™ adventure. Does that mean Ladrone is in Italy?
Fiona, a popular member of the mystery-solving Team Q, greets you when Artifact Snatch™ opens, taking you on a guided tour of the game. While Team Q was not a part of the original Roman Town™, Artifact Snatch™ gives us a sneak peek of what to expect in the updated game. Will the game be story-driven? Will Team Q follow the notorious thief Ladrone through Rome? We'll have to wait and see.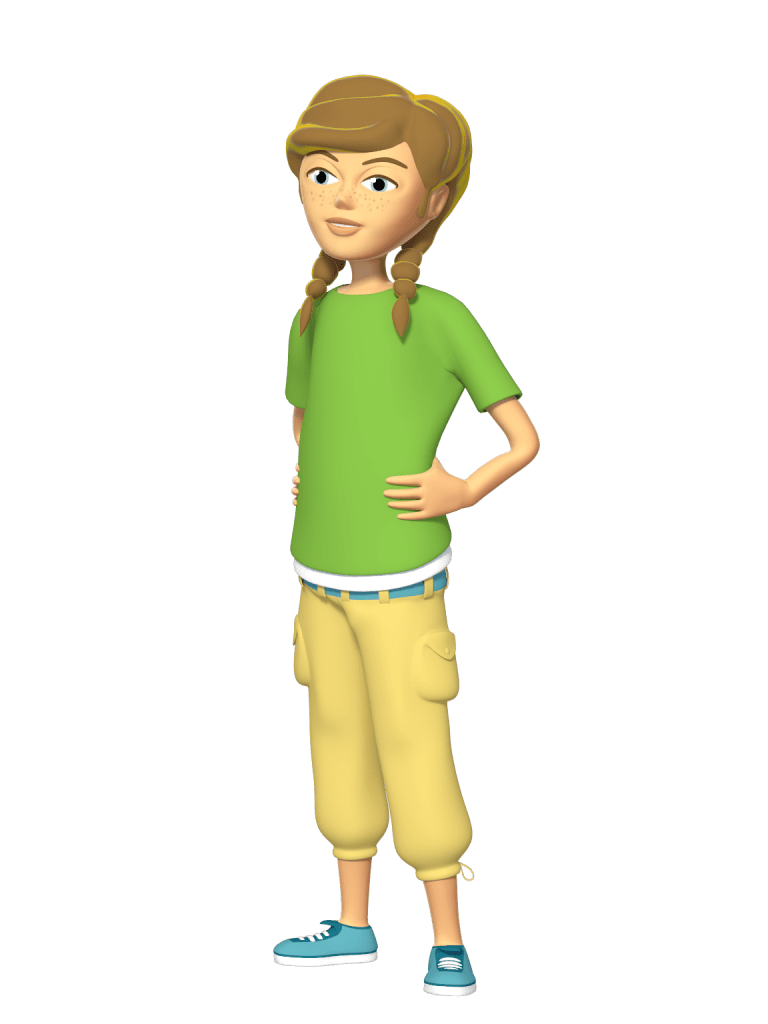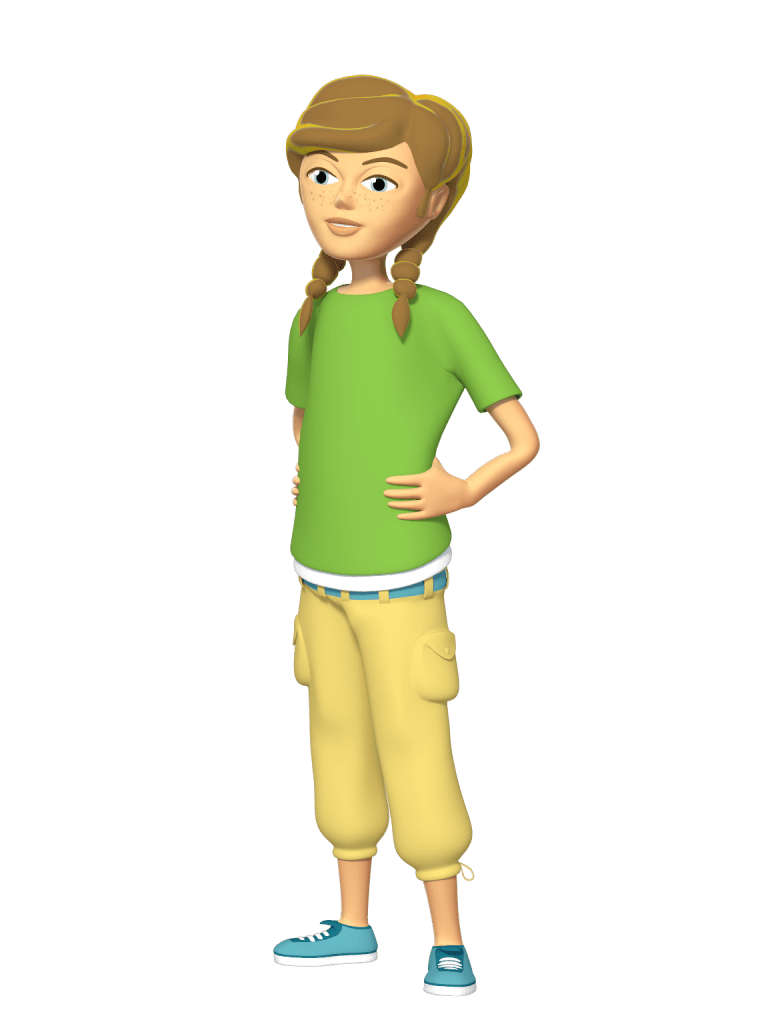 5. It's free!
Artifact Snatch™ is free to download on the iTunes store. It includes the ability to post scores on Game Center and compete against peers to become the top-ranking player. Easy to use, fun for all ages. Play to learn!