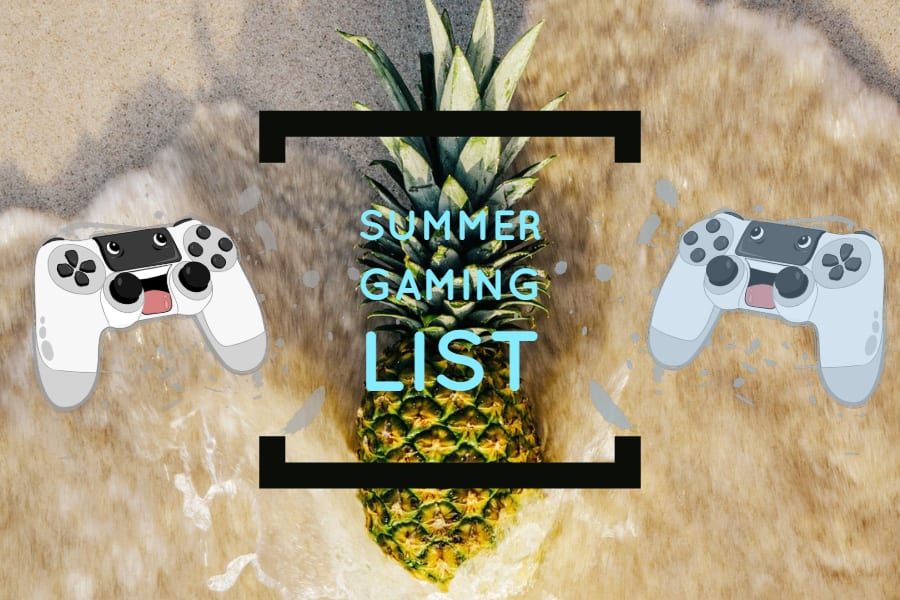 Our Summer Gaming List 2018
Summer is a great time to get gaming. Libraries are always handing out summer reading lists, so we assume that you're already covered when it comes to setting yourself and your family up with great books (but if you're not, here are a few recommendations). But do you know what games to set yourself up with? Look no further than this list, where we give you a few recommendations for what to tackle when you're trying to avoid the heat.
Younger Players
When picking games for younger players, it's important to keep a few considerations in mind. Games must be appropriate for the age group in content and difficulty but they still have to be fun too. Check out our recommendations.
Grow Home
Grow Home is a short and sweet little adventure from Ubisoft. Play as B.U.D. (Botanical Utility Droid) as he attempts to grow a plant which will oxygenate its home planet. The open world offers many opportunities for exploration as B.U.D.'s actions and movements adapt to the environment. Controls can be a bit difficult, but that's just a way for parents to play along. Overall, it tells a sweet story with an adorable art style and a fun sense of discovery.
Grow Home is available on Windows, Linux, and PlayStation 4.
Super Mario Odyssey
The Switch is the big new thing for good reason. While the amount of games remains small, the game available are stellar. Like Grow Home, Super Mario Odyssey offers a great sense of discovery. Take Mario and his friend Cappy on an adventure through the many lands the game has to offer. From urban to jungle, Mario explores all kinds of places in his journey. Controls, particularly the motion controls, can also be finicky, but they're not bad.
Super Mario Odyssey is available on the Nintendo Switch.
Older Players
As gamers get older, they want more complicated games to play. Fast-paced, thoughtful gameplay or narrative heft are both considerations when picking a gamer for bigger kids (or even for parents!) to play. Here's a few suggestions.
Fortnite
Battle Royale is the big craze and Fortnite is the king among them. Like Overwatch, Fortnite offers player vs. player gameplay without an excess of gore. The game features a building mechanic where players can craft walls or ramps for themselves with material they collect in the environment. Just watch out for the online interactions to make sure your players are not harassing others or being harassed themselves. Best way to prevent this? Make sure they're playing with known friends or keep the voice chat off.
Fortnite is available for Windows, Mac, iOS, PlayStation 4, and Xbox One.
Shadow of the Colossus
Shadow of the Colossus is one of the classics of video games, and it's more accessible than ever with the remake that came to PlayStation 4 this year. Experience a great example of storytelling through games. An added bonus- if you're not quite caught up to the current generation of systems, a remaster of the original version of the game can be played on the PlayStation 3. For gamers who enjoy narrative, Shadow of the Colossus is definitely a can't-miss.
Shadow of the Colossus is available on PlayStation 2, 3, and 4.
Summer Gaming for the Whole Family
Gaming doesn't have to be a solo activity. Make a night of it and bring the whole family together to play games. While local co-op can be hard to find, we've got you covered with these two awesome possibilities.
Overcooked
Test your family's ability to cooperate with Overcooked where your group of chefs must work together to save the world from a ravenous beast. First, however, you must train in an increasingly complex set of kitchens. Deal with cooking on top of two trucks, on a sailing ship, and in the middle of a busy crosswalk. Overcooked supports up to four players in both cooperative and competitive modes.
Overcooked is available for Windows, Playstation 4, Xbox One, and Nintendo Switch.
Human Fall Flat
Human Fall Flat challenges you to take control of the most awkward, clumsy humanoid creature there is and solve physics-based puzzles with nothing but your genius and a bit of nonsense. While Human Fall Flat only supports two players locally, it's easy to pass the controllers back and forth if your family expands beyond that. The game offers a lot of fun and a lot of laughs as you try desperately to clear challenges in the most awkward way possible.
Human Fall Flat is available on Windows, PlayStation 4, Xbox One, and Nintendo Switch.
Dig-It! Games' Gaming Catalogue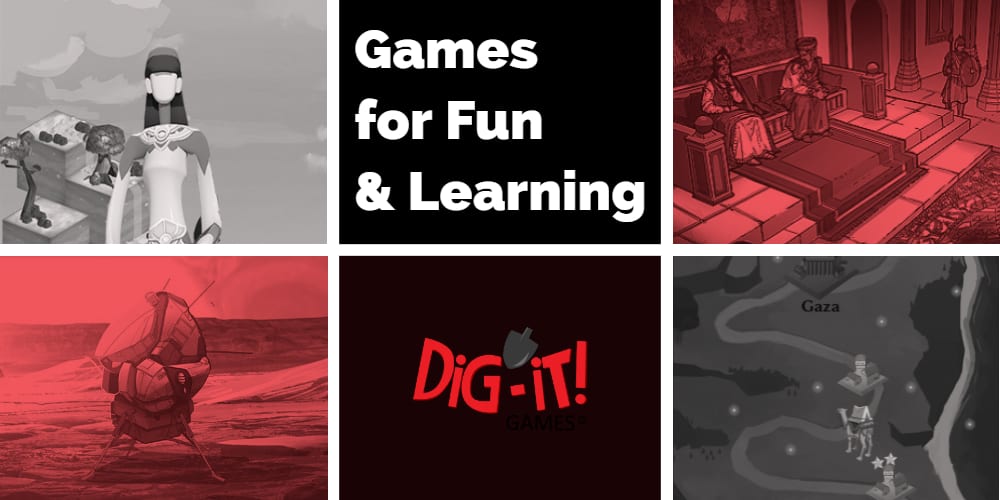 Of course, we have our own catalog of games! While our focus has always been on education, we've been applying those experiences to puzzle games recently. For fans of match 3, there's not a better fit than Silk Road! Head on down the famous trade route with Matthias, the friendly but sassy camel who serves as your companion. Also, coming this year is Roterra, our map traversal game where players take on the role of Angelica. Help guide Angelica home through the twisting, turning world of Roterra. Both of these games will challenge your mind in different ways.
If you'd like to beta test for Roterra or just stay up-to-date on the development, make sure to sign up for updates on the game page.
You Might Also Be Interested In:
Filament Games also has their own reading and gaming list for the summer with even more recommendations, once you get through these.