Piece together history across your curriculum, one artifact at a time!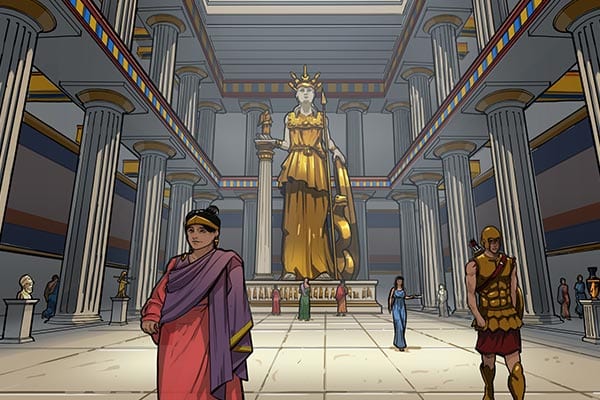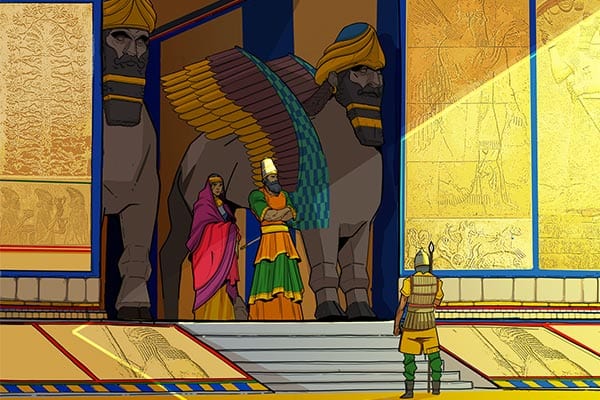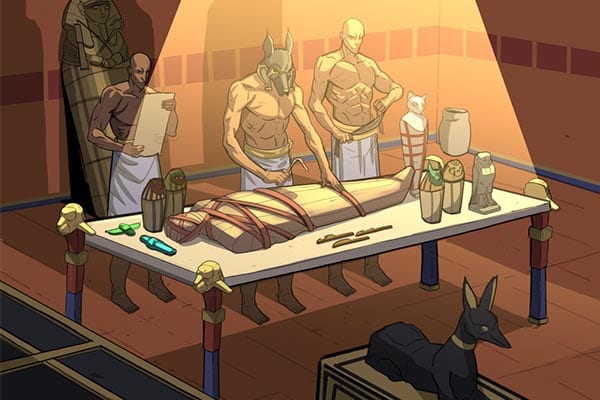 Excavate! Social Studies Game Series
Learn world history in a new way with Excavate!, a multi-game archaeology series based on the C3 skills of Inquiry and Evaluation of Evidence. Use archaeological thinking as you excavate and analyze artifacts from ancient civilizations such as Mesopotamia, Rome, Egypt, Greece, Mesoamerica and the Byzantine Empire.
Built in consultation with social studies teachers, each section of the game begins with an overarching question to focus student inquiry as they dig, analyze, report and learn through object-based investigation. All games in the series include: highly detailed, authentic artifacts including special 3D artifacts that can be manipulated by the player; historically accurate, detailed scenes that bring the sites fully to life; extensive information about the ancient civilization; and supporting teacher materials.
Excavate! supports the new GBLxAPI learning data format. In this program, teachers are able to see reports on student progress agains C3 and ELA standards in an easy to understand format. Teachers can clearly see the work their students are doing. Providing flexibility for educators to match their own curriculum needs, the social studies game series is available as a bundle or each civilization may be purchased separately. Discover just how easy it can be to bring social studies game based learning into your classroom!
If you love our Excavate! digital collection, make sure you also check out our Excavate! Card Game to keep the learning going off-screen. Official decks for the Roman and Egyptian civilizations are now available for purchase!
"The quality of information and the methodology behind the questions is stronger than any educational game I've ever played." Director of Technology, MD
"I LOVED the analysis questions because it assisted the kids in seeing the "big" picture and mak[ing] connections." 5th Grade Social Studies, OH
EXCAVATE! EGYPT is FREE starting July 18, 2019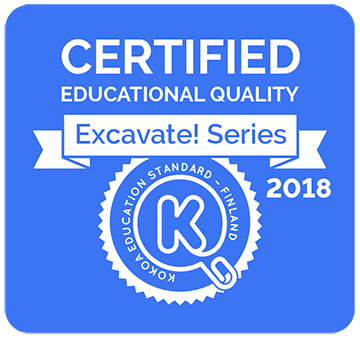 The Excavate! series is KOKOA Certified!
The Kokoa Evaluation method evaluates a product's design through the viewpoint of educational psychology. University researchers worked on the development of this method, and evaluators all possess master's degrees in education.
On Excavate: "The content represents high quality, the scope of the product is clear and it's easy to understand what learning goals can be achieved."
Read the full evaluation here to see how the Excavate! series can fit into your classroom.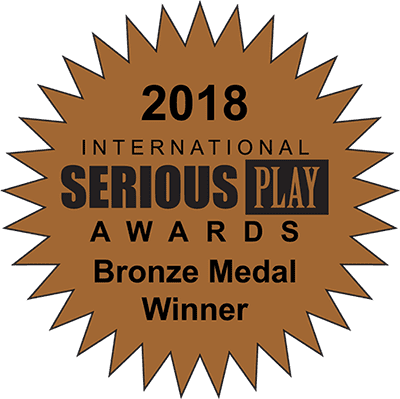 Excavate! awarded a Bronze Medal in the International Serious Play Awards
Excavate! was selected alongside fourteen other serious games designed for use in K-12 or higher education for a 2018 award fromt eh International Serious Play Award Program. This honor means that the Excavate! series was cited for excellence among a field of entries double the amount of the 2017 awards.
Find out more about Serious Play and the Serious Play conferences on their website to see what this award means in the game-based learning sphere.
Get down and not-so-dirty with a multi-game archaeology game series, based on Inquiry and Evaluation of Evidence.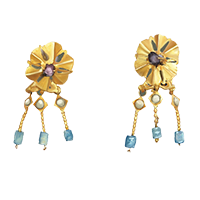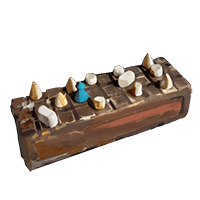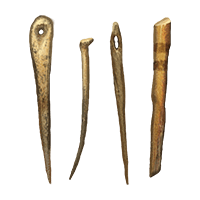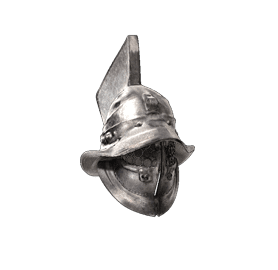 Buy an Excavate! Bundle on the App Store!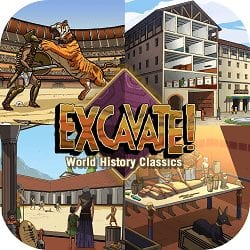 Learn history in a new way with Excavate! Classics, an immersive social studies collection of games for middle school students! Apply C3 skills of Inquiry and Evaluation of Evidence to aspects of Roman, Greek, and Egyptian daily life not covered in textbooks.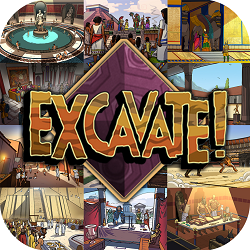 History teachers, parents, and students can now enjoy our Excavate! world history game series all at once. In this bundle of six games, players will have fun uncovering educational knowledge from Roman, Greek, Byzantine, Mesopotamia, Maya, Aztec and Egyptian civilizations.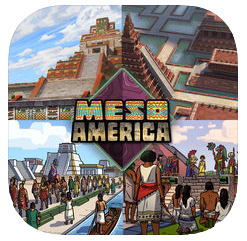 Interested in games that are fun and educational that teach the Mayan, Aztec and Incan cultures? Explore sites and dig for clues about these ancient MesoAmerica civilizations and learn the Mayan number system.  Both games will teach you about MesoAmerican history.