5 Reasons We Love the BMI Video Game Exhibit
Last week, the Dig-It! Games team took a field trip to the Baltimore Museum of Industry (BMI), which is showcasing an interactive exhibit that lets visitors create their own video game. Open through 2019, Video Game Wizards–Transforming Science and Art into Games features six stations, each pertaining to a particular skillset (i.e. coding and art) and giving guests the chance to customize a game using those various skills. In other words, visitors experience the collaborative process of video game development at every point in the exhibition. At the end, they are able to play their own game and share it on the exhibition's website with family and friends; and play any of the games developed at the BMI.
But the team wasn't visiting just to create our own games—Dig-It! Games had the opportunity to join legendary software developer Sid Meier (Civilization, Railroad Tycoon, Pirates) and other video game professionals for a discussion about the local game development industry.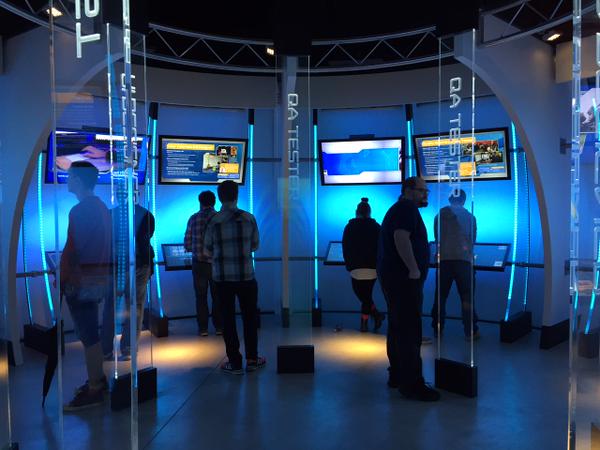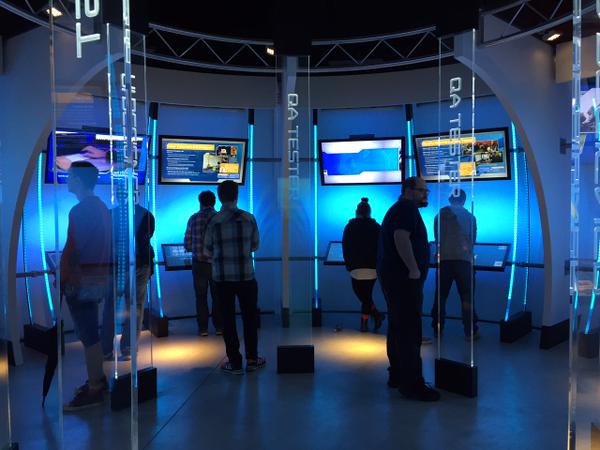 Here are our five takeaways from the experience:
Video games in all forms, even for game-based learning, are creating a booming industry with major growth expected in the coming years.
Sometimes our industry feels like it waxes and wanes. Some folks push for game-based learning in the classroom. Others aren't sure it is worth the effort. From the discussion, it became clear that video games are here to stay—and that the business we are in will continue to grow.
There is a host of very smart, talented, creative people in this industry.
It goes without saying that we believe the Dig-It! Games team has an incredible amount of talent. At this event, however, it was clear that almost everyone in the video game development industry is passionate about their jobs. They're not phoning it in—they believe in what they are creating. It's wonderful to see.
Dig-It Games has been and continues to be doing the right thing for students, teachers and game players.
We always believe we're doing the right thing—but in listening to what others are doing within their companies, we have reaffirmed our work. The creative process and the development process is consistent with the industry. The BMI discussion laid it out step by step, a presentation we could have given word for word. We know that how we produce games is truly effective.
Students value the collaboration and skills that go into developing a video game.
Last year, we had the opportunity to welcome middle school students to the Dig-It! Games studio for our first field trip experience. They had the opportunity to gets hands-on with game design and collaborate to create a final product, a game of their very own. If that sounds familiar, it's because the exhibit we visited accomplished the same goal through an interactive computer experience. The skills we teach during our field trips and the skills the exhibit teaches are equal. We share the same mission—to show kids how we develop games and interest them in a possible STEAM career—whether that's programming, art, or even creative writing.
Baltimore is a hub for the technology sector—and it's continuing to grow.
When you hear technology or video games, you think about a few different places. New York City, maybe. Silicon Valley. A kid fiddling with his or her computer in the basement. You don't necessarily think of Baltimore, but you should. This summer, EdWeek reported that Baltimore was seeking to become an edtech hub—and the city is proving its worth. Young people with great talent are coming to the area, looking to get involved in something they are passionate about.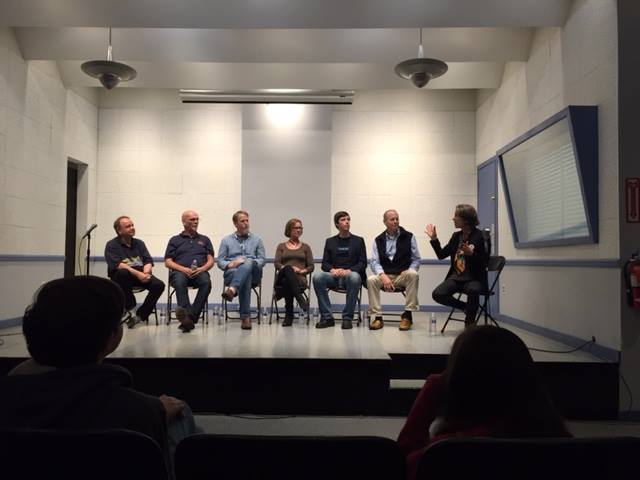 One of the biggest takeaways is that everyone in the industry is playing a guessing game. Sid Meier was discussing the development of Civilization, and he said that at the time, his team was just throwing ideas up against the wall and seeing what stuck. We find ourselves doing the same thing in our meetings occasionally. We ask ourselves, "Will kids think this is fun?" We're brainstorming new game ideas, trying them out, and seeing what works for kids.
Behind it all is our educational mission, led by founder Suzi Wilczynski. Our goal is not just for a game to be fun, but also for it to be a learning experience—one where kids might not even realize how much they've learned in the moment.