Getting to Know You: Mimi Wack, Production Intern
This past summer, Mimi Wack joined the Dig-It! Games team as a production intern. Mimi is a University of Chicago junior majoring in Gender and Sexuality Studies, a dessert-lover, and gamer. Working daily with Head of Production Dayle Hodge, Mimi was responsible for keeping the whole team organized as they develop new games to be released later this year. Dayle shared:
 "Mimi is a joy to work with.  She's conscientious, works hard and cares about Dig-It! Games' mission. She's a quick study, an excellent organizer and a truly wonderful person.  We'll miss her when she goes back to school this year, but we hope to see her again next summer."
Mimi will be heading to Chicago in a few weeks, but in the meantime, get to know her here on the blog: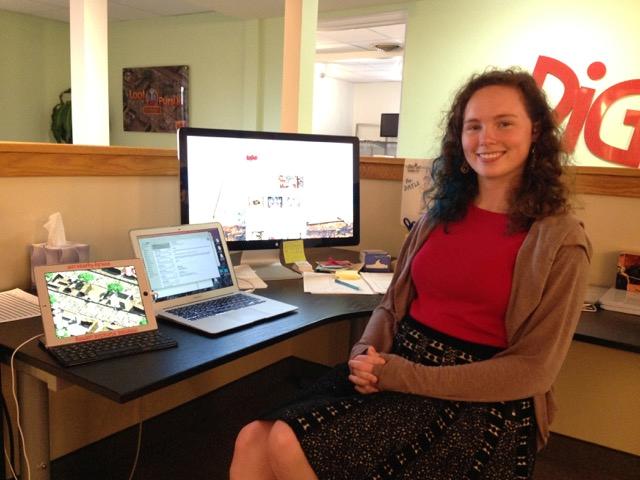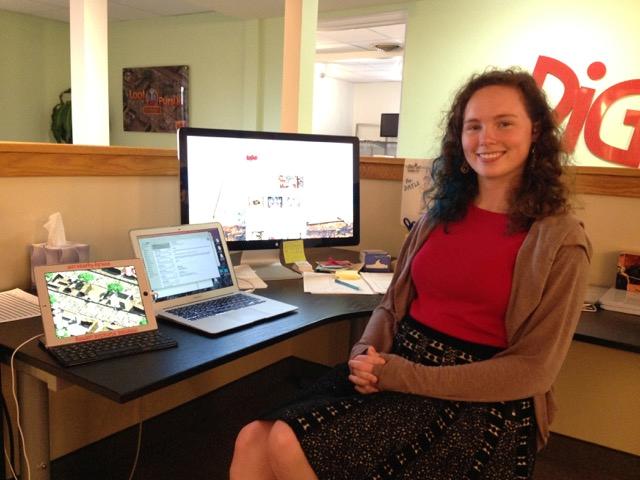 Take us through your average day at the Dig-It! Games studio. What projects do you work on? What meetings do you go to? What's your favorite part of the day?
Most of my work is keeping track of what needs to get done and by whom. There's a lot of information that gets passed around the office, especially during design meetings when the team hashes out the plan for our next game, and it takes time to sort through it and organize everybody's duties. I enjoy it, though–it's satisfying work.
How did you first become interested in games—and what's your favorite game that you've ever played (video, board game, app, etc.) and why?
I got into video games when I was young, with the very same kind of educational games I'm helping make now! My favorite at the time was Zoombinis, and my favorite game in general (which I still think holds up very well) was Spyro the Dragon: Ripto's Rage. My very favorite game that I've played is Portal 2 because its mechanics are really inventive and it has a great storyline.
Why did you want to intern with Dig-It! Games?
I was mostly interested in game studios around the DC area, and Suzi was kind enough to respond to my application. When I looked at the released games, it brought back nostalgia for the educational games I'd played during elementary and middle school.
I'm sure you've had a chance to play all of Dig-It! Games' products. Which one is your favorite and why?
I play a lot of Can U Dig It! It's a great quick puzzle game, and I've always liked games that involve spatial thinking. I'm working on getting all the achievements now (most of the way done!).
What's your biggest takeaway from your internship at the studio this summer?
My biggest takeaway is that while it's easy to look at a finished game and say "oh, that's easy, it's just a video game", actually being a part of producing them is mostly a series of complicated design meetings and organizing notes so that the art & development teams have a record of what they're supposed to do (at least until the design is changed). And that making even the smallest components of a game, like a sparkly animation, involves some very specific communication and a bunch of intermediary steps. It's a complicated process, basically. Game developers should get much more credit than they do.
What's your favorite dessert?
It's hard to beat the classic deliciousness of a chocolate chip cookie, but I also like brownies. And donuts. Honestly, there's not a lot of desserts I don't like.