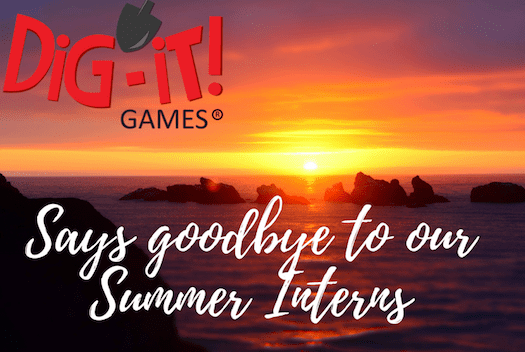 "Back to School" signs in stores around town are one indication that the summer is fast coming to an end, but another signal of the changing of the seasons is that we have to say goodbye to our amazing summer interns!
As a mission-based game studio, we not only make games for educational purposes but we also see the process of game design as an educational endeavor.  This summer Matt, honed is coding skills while working with the development team and Haley did a tremendous amount of research while working with the education team.
Here is a recap of their experiences in their own words: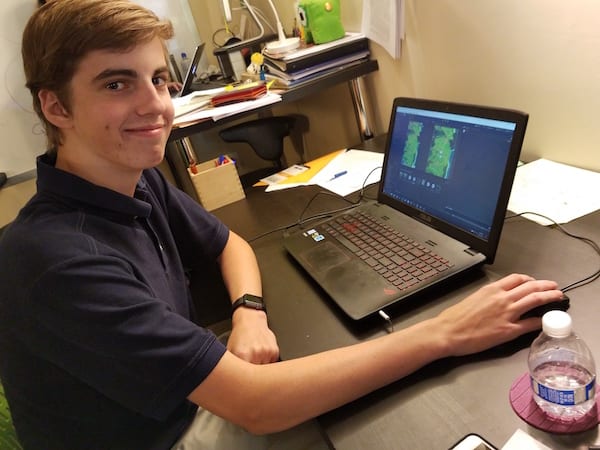 My name is Matt Schneider, and I will be a senior at St John's College High School in DC in just a couple weeks.  Since I am interested in going into the Computer Science field I decided to look for an internship that would get my foot in the door.  I was a beta tester for Dig-It! Games this past year so I applied for an internship here to get more coding experience.
Going into my internship at Dig-it Games, I expected to be helping out in some projects or other small things. I did not expect the amount of responsibility and work that I have had, but I have enjoyed it a lot. I learned a lot about both the developing aspect and the team aspect of game design. I learned about programs, such as Git with Source Tree and Text Mesh Pro, and improved my coding ability within Unity.  My project was to reskin and improve an existing match 3 game. I had to work with the project's previous code, while also writing new code.  I designed the game with another developer, Reuben, and together we brainstormed new ideas to include in the game.  I also experienced what it is like to be making a game with a team: having meetings about the game, feedback from testers, and a professional and dedicated art team.  I had to create art lists, implement all the new art, and give feedback on it.  My favorite part of my time at Dig-it games was seeing the positive feedback and the excitement from others about the game I created.  I really enjoyed my summer at Dig-it games and am thankful for this opportunity.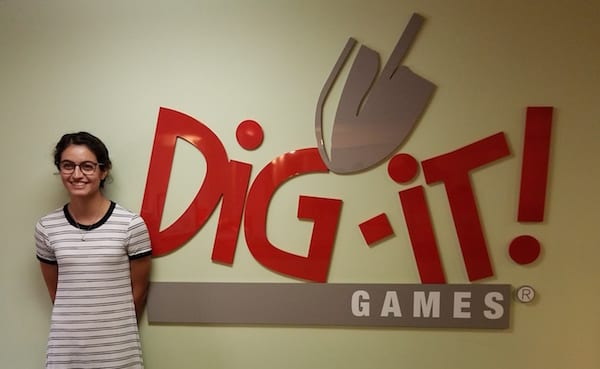 My name is Haley, and I am a rising junior at George Washington University, majoring in Archaeology. I have been working at Dig-It! Games for over a year but this summer I have been working in the office, rather than solely from my computer back at campus. Working in-house has been a great experience that I wish lasted longer than a three-month summer. Dig-It! Games is an exciting workplace that thrives on collaboration and I like being a member of that dynamic. There are three main departments: development, art, and education. I work within the education department.
As an intern in the education department, I mainly research the games we are creating, such as Mesopotamia or Egypt. The type of research I do ranges from finding what is being taught in schools to actually looking through different museum databases to find artifacts. Finding artifacts is one of my favorite parts of the job; it is like a big treasure hunt. I am usually given a list of ideas or parameters that we want the list of artifacts to fulfill, but the tricky part is that we don't know what specifically is out there. There have been many times where I have as many as 12 tabs open all with different types of clay figures trying to find the right one. I probably have looked at hundreds of various artifacts over the summer!