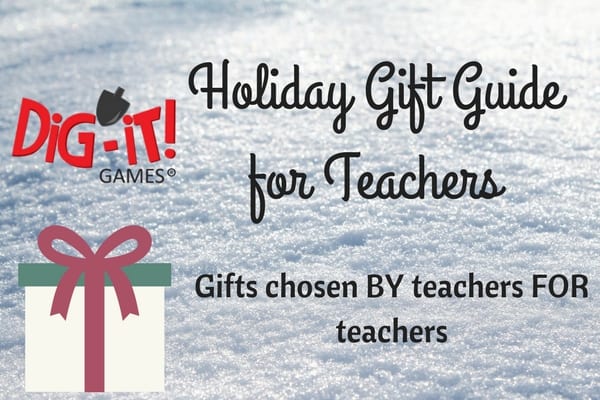 Ask a teacher what gifts they want for Christmas and they might smile and say any of the following:
A snow day

Longer prep period

To use the restroom whenever they want

To reach that one student that needs help
Obviously, none of these options can be bought or wrapped, so let's discuss some viable options to show your appreciation for someone who does so much for your child.
Gift Options
Gift Cards – I know a lot of people don't like to give gift cards because it seems a little impersonal. However, gift cards to coffee shops, Target, or Amazon can be used to buy supplies for the classroom (or for themselves).
Reusable water bottles or travel coffee mugs – Nice water bottles and travel mugs can get pricey very quickly. Find ones that are insulated and don't leak so they can throw it in their bag without fear of soaking students' papers!
A Donation – Many teachers are turning to crowd-sourcing websites to fund projects and supplies. Check out donorschoose.org, adoptaclassroom.org, or classwish.org.
A personal gift – It's great to get to know the teacher and their interests. I once received a knot blanket from a student that had my university's logo on it. It's one of my favorite gifts to this day.
The holidays can be tough.
Parents have enough to stress about over the holidays and this shouldn't add to it! Teachers sincerely appreciate any gesture no matter how big or small. If your budget or time doesn't allow for a gift, IT'S OK! A nicely worded note or email is enough. Not to mention, those notes of thanks are great year-round!
There can also be a big difference between elementary teachers and high school teachers. It's much easier when your child only has one teacher versus 7 or 8. Don't feel pressured to buy a gift for EVERY teacher, but do try to be discreet about giving the gifts out.
The perfect gift for the history teacher!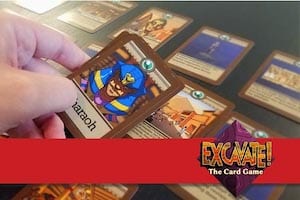 Have a history teacher to buy for? Or have a child that loves history? Check out our Excavate! Card Game. It's a great way for students to make connections with ancient artifacts. Buy a few decks to make sure the entire class can enjoy! Check them out here!