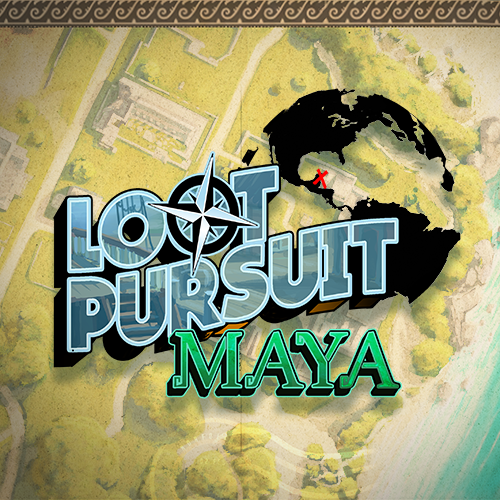 Dig-It! Games is proud to present another chapter in the Loot Pursuit series, Loot Pursuit: Maya! Dive into the ancient world of the Maya and save their artifacts from greedy hands!
Tulum's Preservation Board discovers a threat of an upcoming robbery by a notorious gang of looters and wants to hire you to excavate the site's irreplaceable artifacts before these malicious thieves pillage the ruins. To ask such a thing of an amateur archaeologist and mathematician is unheard of, but these are desperate times and history itself needs your help! However, you will need all your math skills to stop them.
Taking a unique approach to teaching history and math, Loot Pursuit: Maya was designed from an archaeological point of view. In this way, players learn by discovery! Aligning with Common Core State Standards for 4th, 5th, and 6th grade, this easy to use game helps players sharpen their Number and Operations skills all while immersed in a new culture.
Beautiful graphics and an easy to use interface

A Practice Mode for quick reviews and help on tricky topics

Skill-based learning

Knowledge of the ancient Maya

Aligns with Common Core State Standards

Designed specifically for grades 4, 5, and 6
As a result of these features, Loot Pursuit: Maya teaches math and social studies in a fun way! Purchase is for a one year subscription per account license.
Want to play on your iPhone or iPad? Try out Loot Pursuit: Tulum!