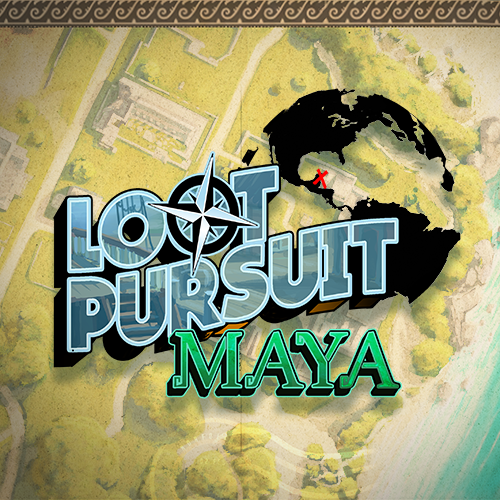 Dig-It! Games is proud to present another chapter in the Loot Pursuit series, Loot Pursuit: Maya! Dive into the ancient world of the Maya and save their artifacts from greedy hands!
Tulum's Preservation Board has been warned of an upcoming robbery by a notorious gang of looters and wants to hire you to excavate the site's irreplaceable artifacts before these malicious thieves pillage the ruins. To ask such a thing of an amateur archaeologist and mathematician is unheard of, but these are desperate times and history itself needs your help!
Taking a unique approach to teaching history and math, Loot Pursuit: Maya was designed from an archaeological point of view. Players learn by discovery! Aligning with Common Core State Standards for 4th, 5th, and 6th grade, this easy to use game will help players sharpen their Number and Operations skills all while immersed in a new culture.
Beautiful graphics and an easy to use interface

A Practice Mode for quick reviews and help on tricky topics

Skill-based learning

Knowledge of the ancient Maya

Aligns with Common Core State Standards

Designed specifically for grades 4, 5, and 6
Purchase is for a one year subscription per account license
2016 Holiday Giving Campaign
Are you giving a gift to your child's teacher this year?  What if you could give a gift to your child's whole classroom and to a classroom of underserved students for the same price?  With our Get One Give One Program you can give two classroom's worth of games for less than $25.  For a limited time, purchase 25 copies of Excavate!™, Excavate!™ Egypt, Loot Pursuit™ Maya, or Loot Pursuit™ Early America for a 67% discount off the individual price. You send the games to the teacher of your choice and we will donate a classroom's worth of games to a teacher at an underserved school.  Just add the game of your choice to your cart, apply the discount code TEACHER2016 and send the license keys you receive to your teacher.  It's the gift that truly keeps on giving and with your help we can eradicate summer learning loss.  Offer expires 12/31/2016.  For more information on our campaign to fight summer learning loss, visit our GOGO Learn page.