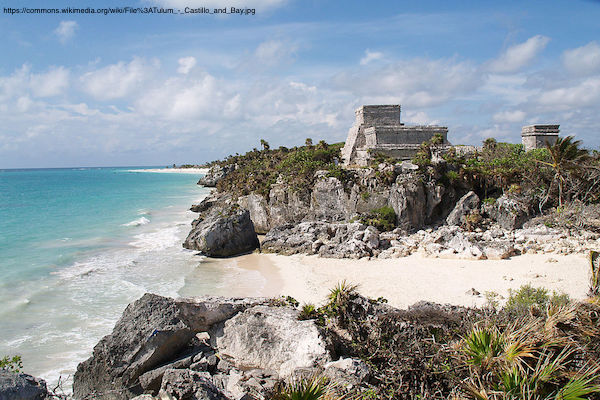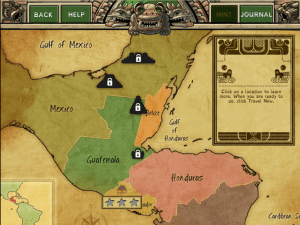 It's the bright spot at the end of a long, gray winter for millions of Americans – Spring Break. If you are looking for sunshine and clear, blue water then look no further than the Caribbean coast of Mexico. Cancun, Riviera Maya, and Tulum all are very popular locations for an amazing getaway. What most people don't know is that this area is also incredibly rich in history and culture and offers a chance to explore an ancient civilization. Get a head start on that exploration by playing our games featuring ancient Maya!
While the area around Cancun is spotted with ancient sites, the biggest and most well known is Chichen Itza. It is a UNESCO World Heritage Site and home to the massive Maya pyramid known as El Castillo. You can wander the well-preserved massive complex of temples and ball courts and even catch a light and sound show every night. There are many tour companies and options to visit Chichen Itza and typically you can add in another site (Tulum, Coba, Ek Balam) . Be prepared as these tours are typically all-day affairs, but well worth it! Some of them will include tour guides, but some will not.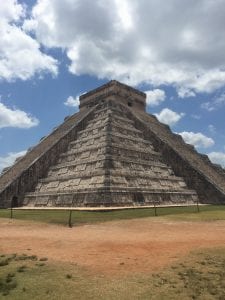 There is also a little-known site right in the Hotel Zone of Cancun called "El Rey". The entry fee is a whopping 50 pesos (about $2.50 USD) and you can climb and explore all of the ruins. You can also pay about $5 for a guide to show you around and explain the details. This is a great option if you don't have the time or money to go to a bigger site.
If you decide that this is a the right opportunity for you and your family, consider preparing your kids to see these sites and be even more engaged. Currently, Dig-It Games has 3 games about the ancient Maya: Mayan Mysteries, Excavate!, and Loot Pursuit: Maya. All of these games will let children explore the sites and artifacts. This way, they will have some knowledge of Maya traditions and the location even before setting foot at the site.
Allow your child to be the expert and guide you through the sites. The amazing part of game-based learning is they won't even realize how much information they are acquiring. They'll be so excited to show you what they learned! Check out our game store for more.