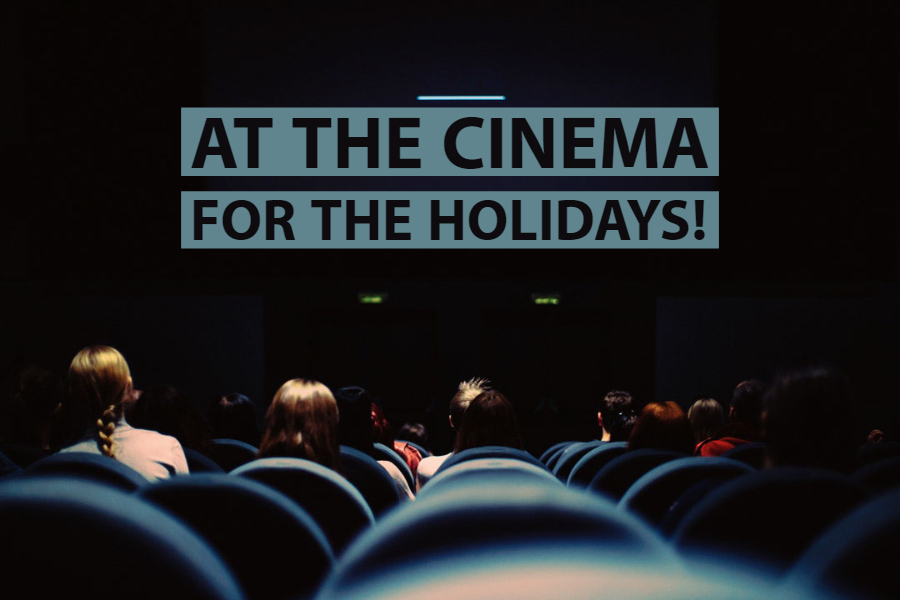 Nothing says the end of the year like an influx of new movies, holiday-themed and otherwise. We've put together a list of highly recommended holiday movies for all members of the family. We've put some for adults, some for the kids, and some for the adults who are really kids at heart.
Holiday Movies at the Theater
None of these are holiday-themed, per say, but they should prove to be fun experiences! 
Spider-Man: Into the Spider-Verse
Release Date: December 14, 2018
Rated: PG
Summary: Teenager Miles Morales suddenly develops superhuman powers after being bitten by a radioactive spider. Pitted against Kingpin, Miles must team up with other Spider heroes sucked into his world from their own to take down the hulking villain and return the other versions of Spider-Man to where they belong
Aquaman
Release Date: December 21, 2018
Rated: PG-13
Summary: Arthur Curry, half-human and half-Atlantian prince, must step up to lead his people as his half-brother Orm begins to seek the unification of the underwater kingdoms for the purpose of rising up against the people on the surface. Along the way, Arthur struggles between his ties to the sea and his ties to the land.
Mary Poppins Returns
Release Date: December 19, 2018
Rated: PG
Summary: A sequel to the beloved Disney film, now starring Emily Blunt as the titular nanny alongside Lin Manuel-Miranda and Meryl Streep. Michael and Jane Banks are now grown-up with families of their own. However, when Micheal suffers a personal loss, Mary Poppins returns to their lives.
The Classics to Watch at Home
Here's where to find all the good holiday content for movie night at home.
It's a Wonderful Life
Release Date: January 7, 1947
Rated: PG
Summary: It's the story of a man named George Bailey from childhood to adulthood, who finds himself in dire straits one Christmas. After being rescued by a guardian angel, George learns the importance of his life and how much he means to his friends, family, and even acquaintances. It's generally on TV every year and can be found streaming on Amazon Prime.
Elf
Release Date: November 7, 2003
Rated: PG
Summary: Buddy, a human, was accidentally transported to the North Pole and was raised into adulthood by elves at Santa's workshop. He begins to realize how he doesn't fit and decides to head to New York City in search of his real father. However, he has some trouble fitting in with modern society. Elf can be rented from Amazon, or you can catch it on TV.
Die Hard
Release Date: July 15, 1988
Rated: R
Summary: There's a debate as to whether Die Hard is really a holiday movie or not, but it's definitely a fun ride. Definitely for the adults in the family. John McClane, New York City police officer, must save the day on Christmas Eve. Die Hard can be rented on Amazon, accessed via a Cinemax subscription, or found on TV during the holiday season.
–
What's your favorite holiday movie? Do you have one that you watch every year? Let us know and add to the list of recommendations.
You Might Also Be Interested In: