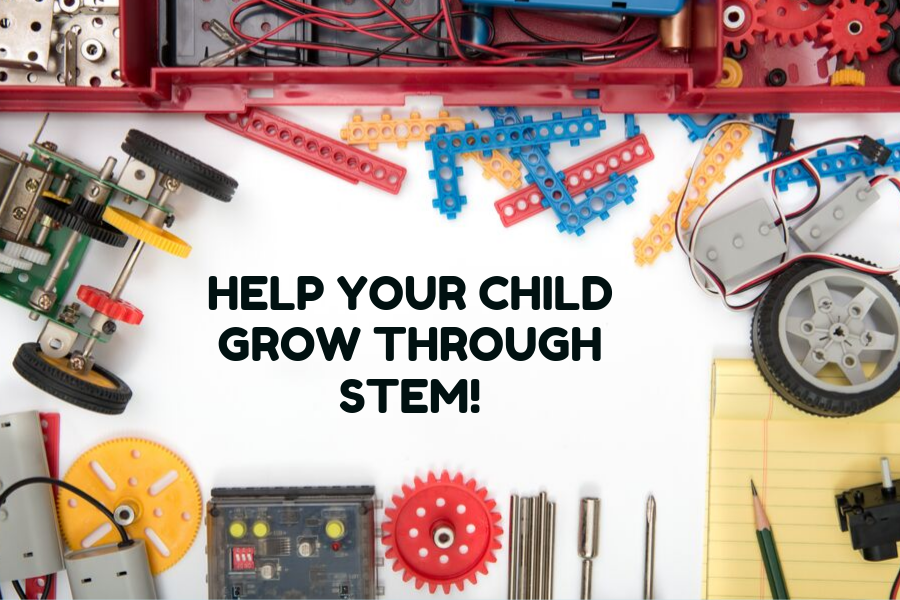 Help Your Child Grow Through STEM!
Listen up parents and educators; I have some helpful information if your children are seeking new ways to create things that simple Legos cannot. Emilia Keen, a teacher at the local junior high school across from the park, informed me that there is a rental service called LurnBot. She said that it would be useful in encouraging an interest in programming. As the silent invading forces of AI slowly take over the workplace, our youngsters must learn how to control and possibly overthrow any AI, in case of an emergency. Or you know, they could build a program and sharpen their critical thinking skills. Either motivation works. 
Anyway, LurnBot has affordable prices, and class packages are available for students in elementary, middle, and high school. No matter what age, students have the choice of picking a product that they can build or code. Looking over the website's possible rentals, I found the Makeblock DIY Starter Robot to be interesting. If I were a younger student again, I would be ecstatic putting it together and quietly give a mischievous laugh in the corner. Minor evil plotting aside, if your student or child gets attached to one of the robotic or coding products, they can be bought from LurnBot. Basically you pay the difference of the rental fee and retail price but check the store for exact details. This is advantageous as it gives one the opportunity to try before you buy.
Now, readers, I have a curious mind, so I decided to ask Mr. Josh Kim, the owner and founder of Lurnbot, more questions about his company. The responses were helpful and provided a bit of comfort against the previously stated AI takeover.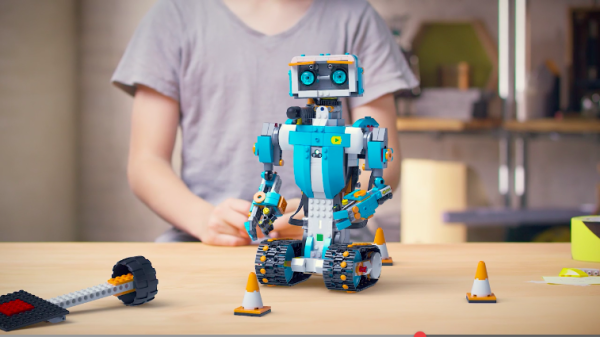 Interview with Mr. Josh Kim
What inspired you to create this rental service? 
I have two daughters. I bought a lot of Legos and toys for the elder one. Choosing one was not difficult since my daughter always knew what she wanted. But many of those toys was a waste of money. And most of them were thrown to the closet after a week or two. After becoming a teen, there are only two, an American girl and a LEGO boat, are left in her closet. 
Now the younger one is old enough to play with these toys. I looked into robot kits because I wanted more productive toys for her. This time, it was too hard to pick the right one since there are too many. Also, they could be quite expensive and cost hundreds of dollars. That could be a bit much, especially if you don't know whether she would like to keep it even after two or three weeks. This made me think about the LurnBot.com, which categorizes these kits by level or skill sets and lets people rent kits only when needed. They can try it for three weeks, and if kids really want to keep, they have an option to buy the kit. You can rent kits at an affordable price, and then extend the period or even buy them if you want to have them. Kids will get more chances to experience different kits at an affordable price to buy one.
Should people, especially the younger generations, be worried about AI taking over the workforce? 
Yes and no. Robots are everywhere as a physical one or software. You can easily find the physical robots in the factory, airport, etc., and also software bots such as RPA(Robotic Process Automation) bots in banking site or in the workplace. Many jobs have been lost by those robots, and it is really happening, but some jobs could not be replaced. Kids should focus on those things. Understanding programming can be a starting point. Instead of competing with robots, leveraging them is required.
 Is programming a crucial skill that everyone should have basic knowledge in considering the times we live in?
For kids, yes, it is necessary. For adults, I am not sure. Adults may not need to understand coding. Programming is a kind of language like music. People using different languages can understand each other's thought through their coding. Now kids who will live in a wave of devices and IT should know the principles of programming as the foundation on which the world works even if they won't be a programmer. Programming also teaches logical thinking and helps to think step by step. 
 Could programming be helpful to people who do not want to pursue a scientific or technological job or career? 
Same as the answer above. To use a smartphone or watch TV, you don't need to know what the OLED is or how to control the screen pixels. Since the interface is getting better and better, understanding what is beneath them is not mandatory. Of course, it's helpful to know how it works, but it's not essential. Nonetheless, if you can understand basic programming concept, you can have a diversified view on those systems.
Do you market this service towards adults like teachers and parents?
Most of LurnBot's customers come to the site by having the same needs as mine. Kids want to have a robot kit, but parents don't want to spend the unnecessary initial investment on products which they have no idea "what it is". 
The users of the kits are, of course, kids, but the actual marketing target of the LurnBot is parents and teachers in their 30s to 50s. Initially, I targeted parents. For now, most customers are homeschool, alternative schooling, or public schools teachers who want to set up a maker space in the library or STEM program.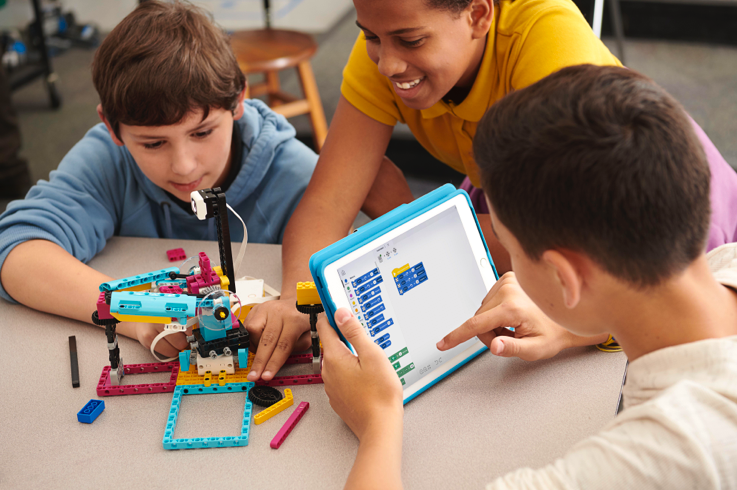 How does LurnBot get people's attention against similar rental or subscription services?
Transparent pricing is the most appealing point. Rental prices were determined in consideration of factors like the weight of the product and the difficulty of managing. In the case of shipping charges, the two-way shipping fee is already included in the rental price after we carefully investigated. So, there is no hidden cost, and the amount shown on the product page is what the customer will pay. It prevents customers from experiencing to leave the checkout page, feeling that he/she is cheated with the expensive two-way shipping cost. 
Another appealing point is the quick customer service. We provide fast service to our customers through various channels. If there is any problem with the kit, such as missing parts, the replacement will be shipped within 24 hours. We got lots of appreciation and applause from customers about our fantastic "Customer First" service.
Does LurnBot have competitors?
Various companies are actively doing rental business for LEGO and children's toys. But there aren't many sites to rent programmable kits. A company called Stemtrunk, which was funded through Indiegogo, is running a subscription model. They also provide an after-class program.
So, there you have it. We may not need to worry about humans experiencing joblessness so quickly. Gaining the knowledge and experience at an early age will make it easier to navigate the ever-progressing world they will come to know. Lurnbot rental service is perfect for building those programming foundations early and help them grow into technologically savvy adults. It shouldn't be expensive for children to have the chance to gain an interest in coding or robotics. For those who do feel a connection to these skills at a young age, they should get the necessary tools and experiences that will lead them to success. The worse that could happen is that your child becomes a supervillain with robot minions, but that rarely ever happens. With all this in mind, parents browse the LurnBot store today!