It's the end of August and we know where teachers are. They're in the classroom, cleaning and organizing, decorating bulletin boards and planning out seating charts; they're in professional development for the district, talking about standards and assessments and training on the newest technologies; and they're on Pinterest, pinning ideas for units and activities, rules posters and homework sheet templates.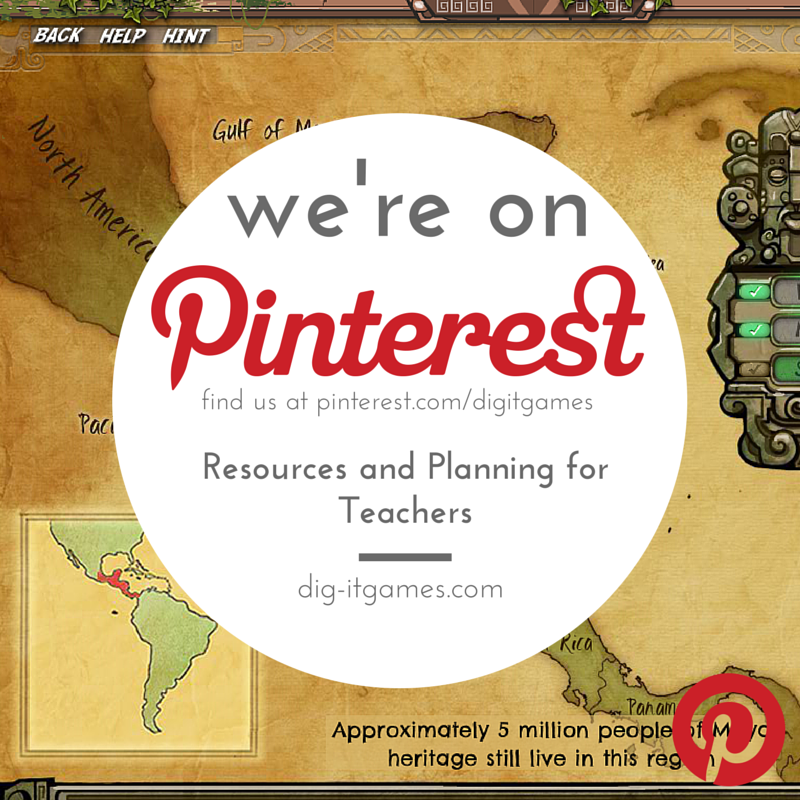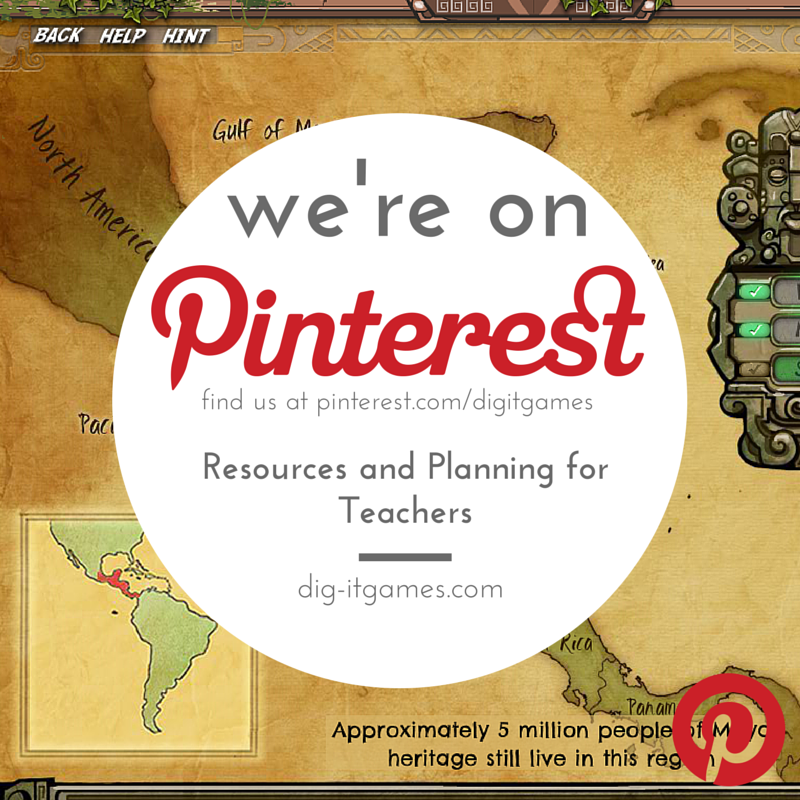 Since July, according to Buzzfeed, there have been 72 million back-to-school Pins—from lunchboxes to school supplies to homework stations to ways of fighting fatigue. This week, Dig-It! Games launched our Pinterest page with boards for:
Ancient Maya Culture Unit
Middle School Math: Common Core Activities
Roman History Unit
Back to School: Middle School Teacher Tips
Part of our mission at Dig-It! Games is to promote cultural understanding through the study of ancient cultures. Our founder and CEO, Suzi Wilczynski, is a former social studies teacher and archaeologist. We specifically develop our games to meet the needs of middle school students, and we know that middle school is a time when students are discovering who they are and determining how they fit into the world. Students are looking to know where they come from to figure out where they're going. By studying ancient Rome or the Maya culture, students develop analysis skills to lead them to a better understanding of the world around them.
Our hope is that our Pinterest page will serve as a resource for educators to quickly find exciting activities and tips to help teachers better plan the school year and implement game-based learning in the process.
Our two flagship games—Mayan Mysteries and Roman Town—were the inspiration for our ancient culture Boards on Pinterest. Within those, you'll find teacher-created resources, printables, and engaging videos. Because Roman Town is set in Pompeii, there are volcano-building exercises and diorama activities for students to get hands-on with the content.
With a focus on math through our Loot Pursuit series (Tulum and Pompeii) as well as 3 Digits, we wanted to introduce some fun math resources that are Common Core-aligned for middle school teachers. In our Middle School Math board, you'll find lots of free resources from Teachers Pay Teachers that can be used as games for review or center activities.
We also want teachers to feel ready to get back in the classroom. Our Back-to-School Board provides tips and resources to get the year started off on the right foot, with decorating ideas and first-day games to get to know students.
As we develop and produce new games, we'll be updating the Pinterest page to reflect related resources. Follow us on Pinterest to stay informed! (Psst—we're looking for vocabulary Pins…)