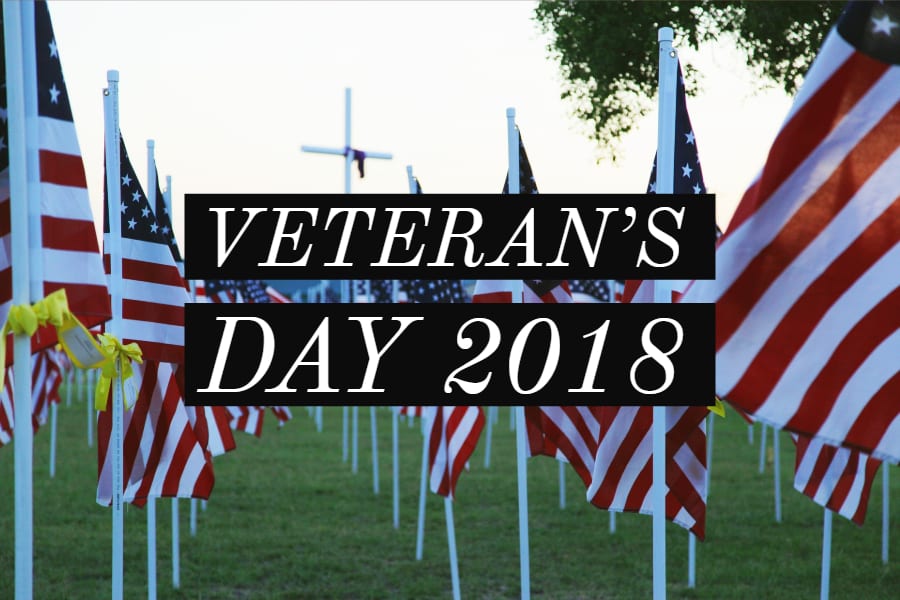 History of Veteran's Day
Veteran's Day was first called Armistice Day. It started on November 11, 1919, the first anniversary of the end of World War I, hence the name. It became an annual observance in 1926 and a national holiday in 1938. Under Eisenhower in 1954, Armistice Day finally became Veteran's Day. We in the United States now celebrate this every year on November 11 (although, as is the case this year, we sometimes observe it on different days).
Unlike Memorial Day, Veteran's Day mostly focuses on honoring our living former soldiers who serve the United States in war or peace. Other countries observe similar holidays on November 11: Canada, for instance, has Remembrance Day for the soliders of World War I and World War II. 
The long weekend offers the perfect opportunity to serve and celebrate our veterans. We've come up with a few ideas to help you celebrate the holiday!
Ways to Celebrate Veteran's Day
There are many ways to give back on Veteran's Day. Operation Shoebox offers many suggestions for giving back to veterans and soldiers on their website. This includes care packages, donating, or even making crafts. 
If you'd like to help out more directly, the United States Office of Veteran's Affairs has an easy way to find a VA service office as well as a form you can fill out to find a placement. Just being there to talk to residents and make conversation can help out a lot.
Finally, if you don't have the time, it's possible to simply write a letter of appreciation. Operation Gratitude accepts letters year round which they include in care packages of their own. Take a few small moments to let servicemen know you appreciate them.
You Might Also Be Interested In