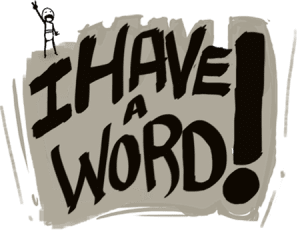 A Game for Word Puzzle Lovers
I have a word in mind, can you guess it? It's a five letter word between FACET and FADED, what is it?
Use your deductive reasoning skills to guess the mystery word!
Like 20 Questions for words, I HAVE A WORD™ uses deductive reasoning to build vocabulary. Start by guessing a word with the appropriate number of letters. For each guess, you will be told if the mystery word is alphabetically before or after your guess. Use critical thinking to narrow down your options alphabetically, and you'll soon find yourself using words you rarely think about! I HAVE A WORD™ is a fun way to stretch your vocabulary.
With over 2500 words in its database, you will never see the same mystery word twice. 3 difficulty levels challenge even the most advanced wordsmith.